We are a private, multi-campus university committed to providing an engaging learning environment, quality education and qualifications that are respected world-wide.
Dr. Ali Saeed Bin Harmal Aldhaheri
Name :
Dr. Ali Saeed Bin Harmal Aldhaheri
Detail page Url :
/about-adu/our-leadership1/leadership-team/dr-ali-saeed-bin-harmal-aldhaheri
LinkedIn :
https://twitter.com/alibinharmal
Phone number :
Email :
alibinharmal@adu.ac.ae
DSpace :
Google scholar :
Dr. Aldhaheri has over two decades of experience in business and a proven track record of success. Upon completing his MBA with distinction from the American University in Washington DC, USA, he put his knowledge to work by founding, launching, and managing several successful business entities across the IT, finance, education, tourism, and real estate sectors. In addition, he has been involved with government tourism and development strategy, MICE, and education management at a high level. More recently, in keeping with his philosophy of continual learning, Dr. Aldhaheri completed his PhD with Durham University, UK.
He currently holds several key positions, including Chairman and Founder of Abu Dhabi University, CEO of Abu Dhabi University Holding Company, Managing Director of Bin Harmal Group, and Chairman of Liwa Education and Magna Investments. He serves on the boards and committees of Amanat Holding PJSC, Al Ramz Corporation, the Economic Cooperation Committee for Government and Private Sectors Abu Dhabi, Mohamed Bin Zayed University for Humanities, and Sandooq al Watan. Dr. Aldhaheri is also the First Vice Chairman of the Abu Dhabi Chamber of Commerce Board of Directors.

To get in touch with Dr. Ali, please reach out to him through his Twitter account https://twitter.com/alibinharmal
leadershipcategories :
Executive Senior Team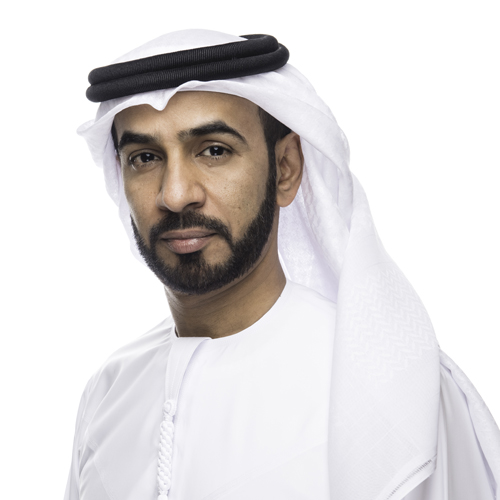 Background details :