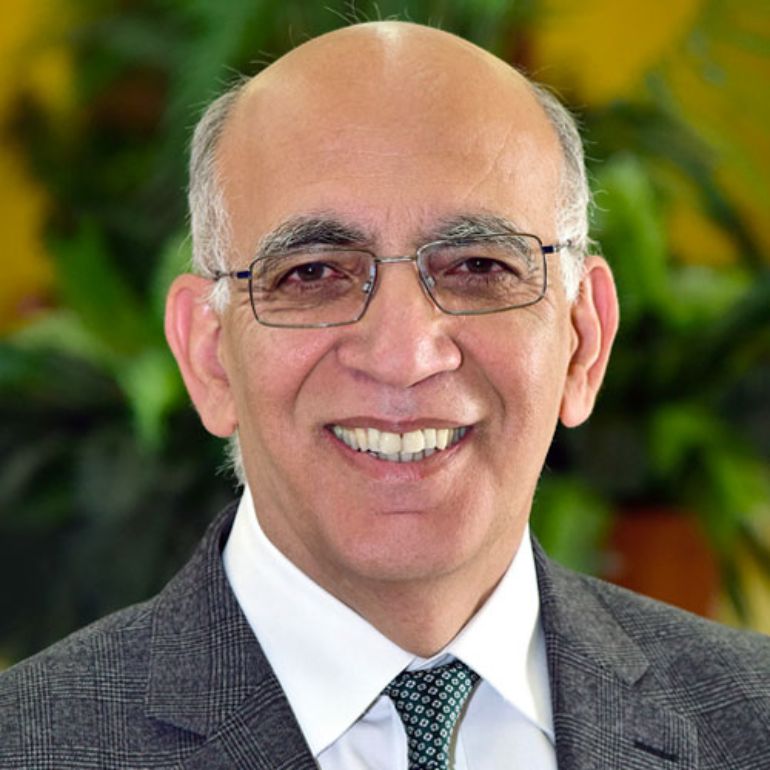 Professor Waqar Ahmad is the Chancellor of Abu Dhabi University and an elected Fellow of the Academy of Social Sciences.
Professor Ahmad was previously the Deputy Vice Chancellor Academic at Middlesex University, with responsibility for faculties, teaching and learning, research, knowledge transfer, academic quality and the University's Campus in Dubai. Previously, he has been a Professor at the University of Leeds, held posts at Universities of York (Senior Research Fellow/Associate Professor), Bradford (various including Associate Professor) and University College London (Visiting Professor, Department of Epidemiology and Public Health). His experiences as the Chief Social Scientist at the Office of the Deputy Prime Minister, UK, and as Vice Chairman of the North Bradford Primary Care Trust, reflect his keen interest in policy.
Professor Ahmad has taught at undergraduate and postgraduate levels, supervised and examined doctorates, and served on national and international panels on teaching and assessment. He was a member of the Strategic Advisory Committee on Research and Innovation of the Higher Education Funding Council England and the Strategic Research Board of the Economic and Social Research Council.
Professor Waqar Ahmad has held research grants to the value of 5M GBP. He has published extensively and is or has been on the editorial boards of Health; Sociology of Health and Illness; Health and Social Care in the Community; Critical Public Health; Creative Industries Journal and Critical Muslim. He was involved in the relaunch of the Muslim Institute London and until recently, was a Trustee of the Woolf Institute Cambridge.