ADU
LIBRARY
The Abu Dhabi University (ADU) Library includes facilities on the Al Ain and Abu Dhabi campuses. The Library provides educational services to ADU communities that include orientation, training for new users, reference services, database searching, Internet access, photocopying and printing services. The ADU Library is committed to providing a well-balanced and up-to-date set of references, serials and multimedia materials.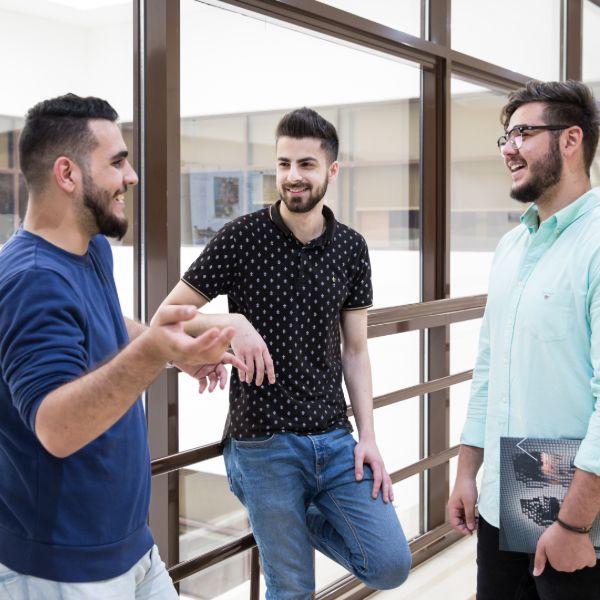 THE LIBRARY MISSION STATEMENT
The mission of the Abu Dhabi University Library is to serve the Abu Dhabi University students, faculty, staff, and the community. It is the intent of the library to provide access to the information needed to support and develop learning, teaching, and research.

In support of this mission, the Abu Dhabi University Library integrates print and electronic resources and provides a comprehensive program of service which allows broad access to information in all formats.

It is the aim of Library to develop, monitor and evaluate services to match changing information needs in higher education; to enable the user to understand and utilize effectively the full range of information services; to foster the acquisition of skills necessary for independence in lifelong learning; to maintain and develop relationships with other library services and institutions within the county and abroad; and to facilitate cooperation and collaboration.

OVERVIEW
The Abu Dhabi University (ADU) Libraries serve as the gateway for discovering resources to fulfil the research, teaching, and learning needs of their patrons. To cater the ever-evolving needs of the University Community, the Libraries offer exceptional resource and research services.

Presently, Abu Dhabi University operates through its three libraries; Main Library (Abu Dhabi Campus), Branch Library (Al Ain Campus) and Research Center (Dubai Campus) that serve ADU students, faculty, staff members, and the University Community. Patrons can use their own devices or the Libraries' computers (OPAC Stations) to explore the wide range of collection comprising of books, e-books, journals, databases, and dissertations. The Libraries also offer collection discovery pathways; WorldShare Management Services (WMS), to make the electronic content readily available. A team of well-qualified Reference Librarians is available to assist patrons with their research.

The collections comprise of e-resources from globally acclaimed academic publishers in all disciplines offered by the University. Additionally, the Libraries offer a variety of e-services accessible online via e-forms on their website. These services include: Ask-A-Librarian – to answer reference questions online; Article Request Form – to request articles that are not available in Libraries' online collection; Library Instruction Request Form – to request a session on using library's resources by faculty members for their students; Recommend a Book Form – to request acquisition of new books. Patrons can now use Library's online catalog to renew their borrowed books online. They can also use the interactive online databank of FAQs for finding answers to their queries by using LibAnswers. Apart from the reference and research services, patrons can also use the photocopying, printing, and scanning services across Libraries.

Our Policies
Well-balanced and up-to-date set of references, serials and multimedia materials.

ADU LIBRARY
CODE OF ETHICS*
We provide the highest level of service to all library users through appropriate and usefully organized resources; equitable service policies; equitable access; and accurate, unbiased, and courteous responses to all requests.

We protect each library user''s right to privacy and confidentiality with respect to information sought or received and resources consulted, borrowed, acquired or transmitted.

We respect intellectual property rights and advocate balance between the interests of information users and rights holders.

We treat co-workers and other colleagues with respect, fairness, and good faith, and advocate conditions of employment that safeguard the rights and welfare of all employees of our institutions.

We do not advance private interests at the expense of library users, colleagues, or our employing institutions.

We distinguish between our personal convictions and professional duties and do not allow our personal beliefs to interfere with fair representation of the aims of our institutions or the provision of access to their information resources.

We strive for excellence in the profession by maintaining and enhancing our own knowledge and skills, by encouraging the professional development of co-workers, and by fostering the aspirations of potential members of the profession.
* Adopted with modifications from the Code of Ethics of the American Library Association