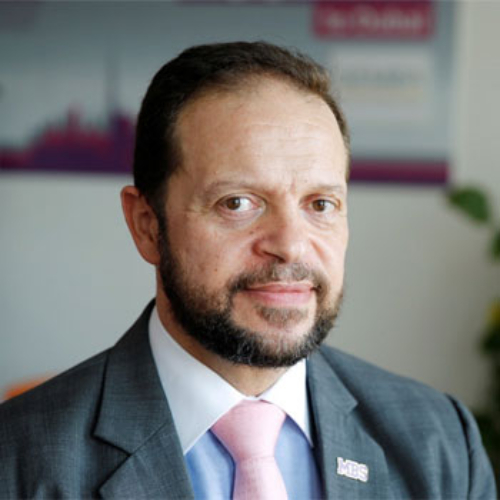 Dr. Amin El-Kholy has been involved in the financial services industry with a focus on investment management since 1997, starting in London and moving to Dubai in 2004. He has built and led several highly successful asset management divisions in the UAE at the National Bank of Dubai, Shuaa Capital, and Arqaam Capital. In March 2021, he was appointed CEO of Asset Management in Al Ramz Corporation. He is also chairman of Introspect Capital - a DIFC-based boutique investment firm.
His career began in 1990 as a researcher and consultant at IC-Parc, a research center at Imperial College London specializing in applying Artificial Intelligence techniques to solve the business problems of large corporations such as British Airways and British Telecom. He later moved to the world of finance with the United Bank of Kuwait in London.
Dr. El-Kholy is an adjunct faculty member at Alliance Manchester Business School, lecturing on finance, and also serves on the Global Advisory Board for AMBS. In addition, he is an ICF Certified Coach, ANLP Certified Master NLP, and IHA Certified Eriksonian hypnotherapist and has a keen interest in team-building and individual and team motivation. He holds an MBA in Finance from Alliance Manchester Business School, and an MEng in Software Engineering and PhD in Artificial Intelligence, both from Imperial College London.