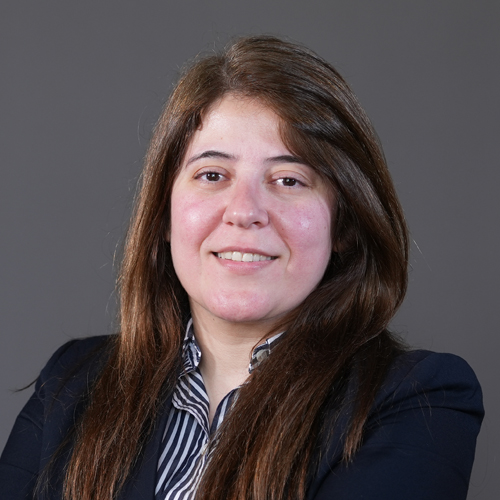 Acting Dean, College of Health Sciences
Dr. Alwan received her BSc and MSc in Biology in 2003 and 2005, respectively, from the American University of Beirut (AUB), Lebanon. From 2005 to 2007, she worked as an instructor and research assistant in the Biology Department at AUB. In 2011, she obtained her PhD in Natural Sciences from Goethe University, Germany. After returning to Lebanon, she was appointed as a lecturer in the Biology Department at AUB. After that, she joined the Modern University for Business and Science (MUBS), Lebanon, serving as the Dean of the School of Health Sciences from 2014 to 2019, when she was appointed as the Acting Vice Provost. In addition, she spent a year as an ichthyofauna expert at Management of Resources and Environmental Solutions, assessing freshwater fish to assist in developing an ecological compensation plan for the Bisri dam.
Joining Abu Dhabi University in 2020 as Associate Dean of Academic Affairs and Chair of Environmental and Public Health in the College of Health Sciences, Dr. Alwan is currently Acting Dean of the College of Health Sciences.
Her research interests include environmental and food microbiology, antimicrobial resistance, systematics, taxonomy, molecular phylogeny, and zoogeography of Cyprinidae in the Middle East, and social injustice and gender inequity. She is currently co-leading several research projects at MUBS, Lebanese American University, and Cardiff Metropolitan University, UK. She is the author of more than 18 published articles.