As a university student you will be required to pay course fees throughout your degree. This section provides information on the applicable fees and the ADU scholarship and financial aid programs which are available to help students fund their academic programs.
Abu Dhabi University is dedicated to empowering outstanding students and inspiring them to pursue their educational objectives. Our scholarship and financial aid program represents a key pillar in our strategy for academic excellence and reflects our commitment to supporting the development of the UAE. We consider it an important national duty to provide equal opportunities for students interested in pursuing higher education and enable them to proactively contribute to society regardless of their financial situation.
We have our generous Sanabil - Qutoof financial aid program available to support our students in funding their education. The level of financial aid is determined after a comprehensive assessment of the candidate's eligibility based on need.
Value: Financial support may range from a 10% to 30% waiver on tuition fees.
Empowering outstanding students
Initial eligibility requirements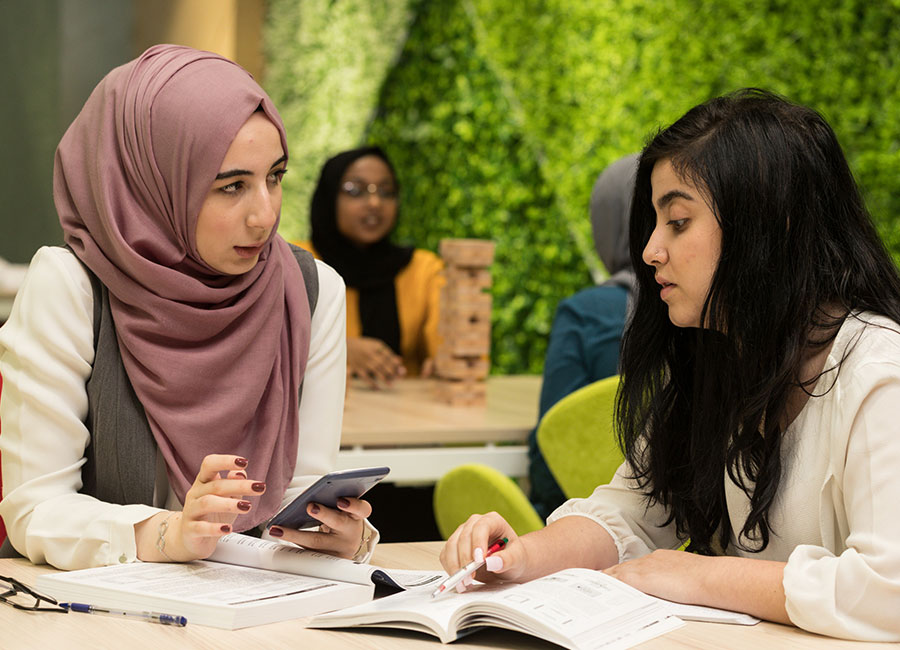 Students with a UAE permanent resident visa enrolled in an undergraduate program at ADU excluding international and GCC candidates

Demonstrable evidence of financial need as supported in application documents, submissions and upon further investigation

Evidence of a minimum grade of 70% on finishing examinations from secondary education for first year students and a Cumulative Grade Point Average (CGPA) of 2.75 for continuing students

Financial aid is available only to students who are enrolled in six (6) credit hours per semester or three (3) credit hours for Winter and Summer terms

Meeting the English language proficiency requirements as defined by the UAE Ministry of Higher Education and Scientific Research
Financial aid is determined after a comprehensive assessment
Ongoing financial aid maintenance requirements
A minimum Cumulative Grade Point Average (CGPA) of 2.75

A minimum of 6 passed credit hours per semester except for Winter and Summer terms

Completion of registered community service hours
Financial support may range from a 10% to 30% waiver on tuition fees
Rules and regulations
Students have two weeks after the results are announced to file an appeal based on additional evidence to be considered

In case a student qualifies for more than one tuition waiver, scholarship, financial aid benefit or faculty/staff tuition waiver, the student will be given the option to choose only one of their entitled waiver programs.

Financial aid will not cover any repeated courses including grades F, WA, and W

Any student who is found guilty of a student code of conduct violation or an academic integrity offense, or is found guilty of providing false documents to become eligible for financial aid support, will forfeit their eligibility for any financial support provided by ADU for the remaining study in ADU

Any withdrawal from classes during a given semester without prior approval from the Office of Scholarships and Financial Aid may result in a financial aid cancellation

Benefits outlined herein shall be granted according to the number of credit hours per major indicated by the study plan

Financial aid will cover the Winter and Summer terms

In cases where the minimum required Cumulative Grade Point Average (CGPA) is not met and the student risks losing their financial benefits, the student is entitled to a one-semester probationary period (once only during the duration of their study)

All eligible/qualifying students will receive funding based on budget availability. ADU management are not required to explain the fund allocation methodology

Continuing students need to re-apply for financial aid on a yearly basis and are required to submit updated documents throughout the academic year within the time frame mentioned in the academic calendar

Students must dedicate 20 hours per semester in each academic year to an approved form of community service and charitable volunteer work, either on-campus or outside ADU as required