College of Health Sciences
Dean's Message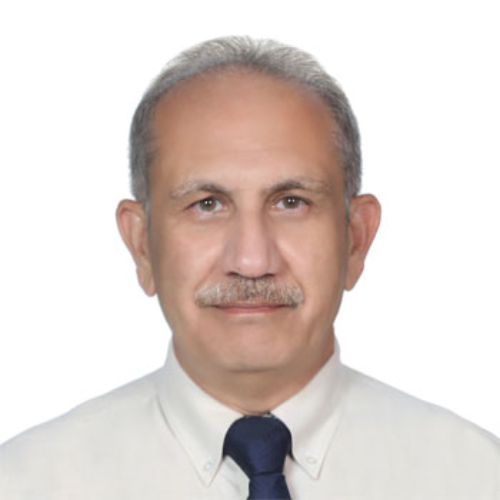 Welcome to the College of Health Sciences at Abu Dhabi University.
Here in the College of Health Sciences, we focus on providing high-quality education in public health, environmental health and safety, nutrition, and biomedical sciences. We strive to provide advanced research opportunities for our students, and to proactively engage with, and contribute to, the communities in which we live and work.
Our aim is to prepare students to become future health professionals to fulfill the health care needs of Abu Dhabi, the UAE, GCC countries, and beyond. We take pride in combining competent but personalized teaching with cutting edge healthcare research, community outreach, and collaborative endeavors. Our faculty are multi-faceted scholars with diverse backgrounds, with the right skills to provide a vibrant and interactive teaching experience. They are renowned for their research in epidemiology, health policy and disparities, health communications, cancer, obesity and nutrition, endocrinology and diabetes, and precision medicine.
The College of Health Sciences offers unique support and encouragement to students. We provide academic advisors, state-of-the-art teaching laboratories, and effective internship and practicum placements. We embrace active student engagement and promote innovative self-directed learning and assessment in our programs. In addition to the current five BSc programs offered, additional programs, including Health Communication, Radiology, and Medical Imaging, will be introduced soon.
I invite you to take advantage of the academic, research, and social opportunities available in the College of Health Sciences as we grow and expand to meet the healthcare needs of the UAE and beyond.
We look forward to welcoming you
Wassim Y. Almawi, Ph.D
Dean - College of Health Sciences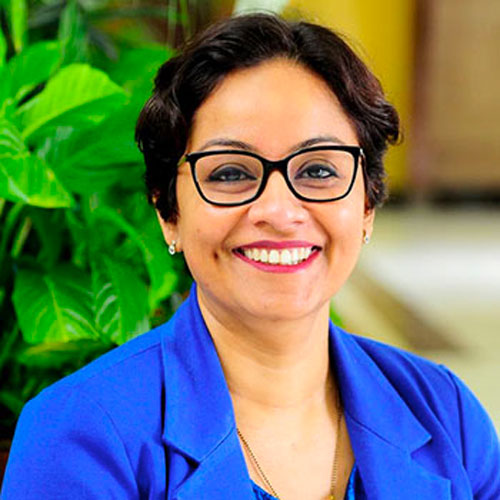 Dr. Sreethi Nair
Dean - College of Arts & Sciences
Welcome to the College of Arts and Sciences.
The College of Arts and Sciences (CAS) is thrilled that you are joining us. We guarantee you an experience that will be your stepping stone into your chosen field. As well as general education courses for all undergraduate students, we also provide undergraduate programs and postgraduate studies in the media and education fields: BA in Mass Communications (Arabic and English), Professional Diploma in Teaching (English), MSc in Special Education, and MEd in Educational Leadership.
We have created curricula designed to stimulate both your academic and creative interests, as well as a variety of clubs, societies, and competitions in both Arabic and English in which you can participate.
CAS is home to all aspects of your first-year experience at Abu Dhabi University. We provide a unique general education platform to ensure the successful transition of undergraduate students from high school to university life. We will equip you with strong interpersonal skills and analytical abilities. Our outstanding faculty and administrative support are here to ensure that you feel valued and listened to in an educationally stimulating environment.
The College dedicates a significant amount of time to programs and research projects where you can work alongside faculty to gain a more comprehensive understanding of the subject matter. This approach has kick-started a myriad of student projects and research papers. We also offer individual support to students through peer tutors and course heads on a variety of academic subjects.
Our ultimate aim is to nurture your sense of curiosity and fully enable your intellectual potential.
Sincerely
Dr. Sreethi Nair
Dean - College of Arts and Sciences
Globally diverse and accomplished academics
Why choose College of Health & Science?
The College of Health Sciences has been set up specifically to meet the ever-increasing demand for qualified medical professionals within the UAE resulting from the country's drive to become a regional hub for medical research
You will be taught by international faculty with extensive clinical experience who are renowned in their fields
All our programs are accredited by the UAE Ministry of Education - Commission for Academic Accreditation
Programs offer interdisciplinary training across key allied health professions
Programs have been developed specifically to meet the needs of the expanding healthcare needs in the UAE and MENA region
Programs have been developed in partnership with Trinity College Dublin
High quality standards aligned to national and international professional accreditation bodies recognized by Abu Dhabi's Department of Health
Programs are vocationally focused, with an emphasis on clinical placements
The BSc in Clinical Molecular Genetics and Genetic Counselling is the only program of its kind in the UAE
The BSc in Human Nutrition and Dietetics is the only program of its kind in the UAE
Additional key healthcare programs will be added in the short term including Pharmacy and Radiography
In the medium term master's program will be offered
Key clinical and industry partners include VPS Group of Hospitals, Cleveland Clinic, Siemens Healthineers, and SEHA