College of Law
Dean's Message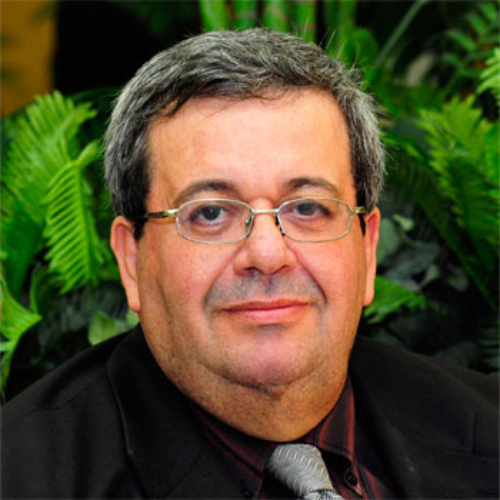 A warm welcome to the Abu Dhabi University College of Law.
The College of Law (COL) is very proud of the high-quality degree programs upon which we have built ADU's youngest but fastest-growing college. We currently offer one Bachelor's degree (Bachelor of Law) and two Master's degrees (Master in Public Law and Master in Private Law) taught primarily in Arabic.
Through delivery of interactive, challenging and relevant curricula, the College of Law faculty seeks to achieve several key objectives. As such, we will:
Prepare students for the requirements and challenges of a competitive, yet rewarding, career path specifically designed for Emiratis and other Arabic-speaking students;
Develop graduates prepared for a diverse job market through provision of curricula primarily delivered in Arabic, but with selected courses delivered in English;
Guarantee academic quality through delivery of an internationally-recognized curricula; and
Address students' unique learning styles through dynamic and experiential pedagogic approaches which merge theory and practice in the form of workshops, seminars, debates, moot courts, arbitration, and legal clinics.
My office door is always open. We look forward to the opportunity to welcome you to the ADU Law community.
Sincerely
Professor Hany Dowidar
Dean - College of Law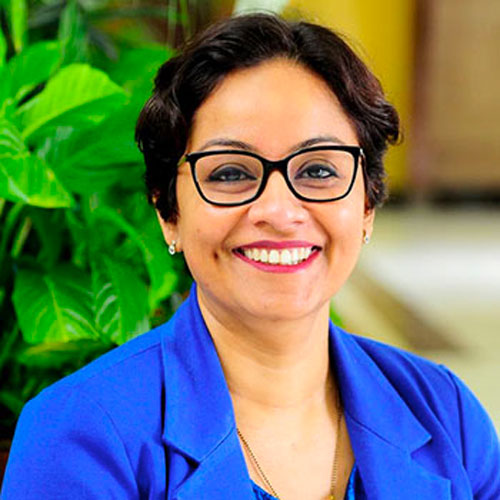 Dr. Sreethi Nair
Dean - College of Arts & Sciences
Welcome to the College of Arts and Sciences.
The College of Arts and Sciences (CAS) is thrilled that you are joining us. We guarantee you an experience that will be your stepping stone into your chosen field. As well as general education courses for all undergraduate students, we also provide undergraduate programs and postgraduate studies in the media and education fields: BA in Mass Communications (Arabic and English), Professional Diploma in Teaching (English), MSc in Special Education, and MEd in Educational Leadership.
We have created curricula designed to stimulate both your academic and creative interests, as well as a variety of clubs, societies, and competitions in both Arabic and English in which you can participate.
CAS is home to all aspects of your first-year experience at Abu Dhabi University. We provide a unique general education platform to ensure the successful transition of undergraduate students from high school to university life. We will equip you with strong interpersonal skills and analytical abilities. Our outstanding faculty and administrative support are here to ensure that you feel valued and listened to in an educationally stimulating environment.
The College dedicates a significant amount of time to programs and research projects where you can work alongside faculty to gain a more comprehensive understanding of the subject matter. This approach has kick-started a myriad of student projects and research papers. We also offer individual support to students through peer tutors and course heads on a variety of academic subjects.
Our ultimate aim is to nurture your sense of curiosity and fully enable your intellectual potential.
Sincerely
Dr. Sreethi Nair
Dean - College of Arts and Sciences
Globally diverse and accomplished academics
Why choose College of Law?
We offer you an inspirational place to study, with a vibrant university community committed to excellence. Our programs, taught in the Arabic language, utilize innovative teaching and a forward-thinking approach to ensure we remain at the forefront of legal education.
You can study for a Master of Public Law or Master of Private Law in our Abu Dhabi, Al Ain and Dubai campuses or gain a classic Bachelor of Law degree in Abu Dhabi or Al Ain. These stimulating programs will enable you to work in both government and private sectors.
Our state of the art campus facilities across the UAE provide a learning environment second-to-none. We invite you to come and join us and ignite your passion for law.
All our programs are accredited by the Commission for Academic Accreditation (CAA), UAE Ministry of Education.
In addition, our programs are internationally recognized and accredited by WASC, a world-renowned accrediting commission based in the USA. WASC is one of six official academic bodies responsible for the accreditation of public and private universities and colleges in the USA, as well as a number of overseas institutions.
Together, these credentials demonstrate robust quality standards at both a national and international level, guaranteeing you a qualification that is recognized globally.