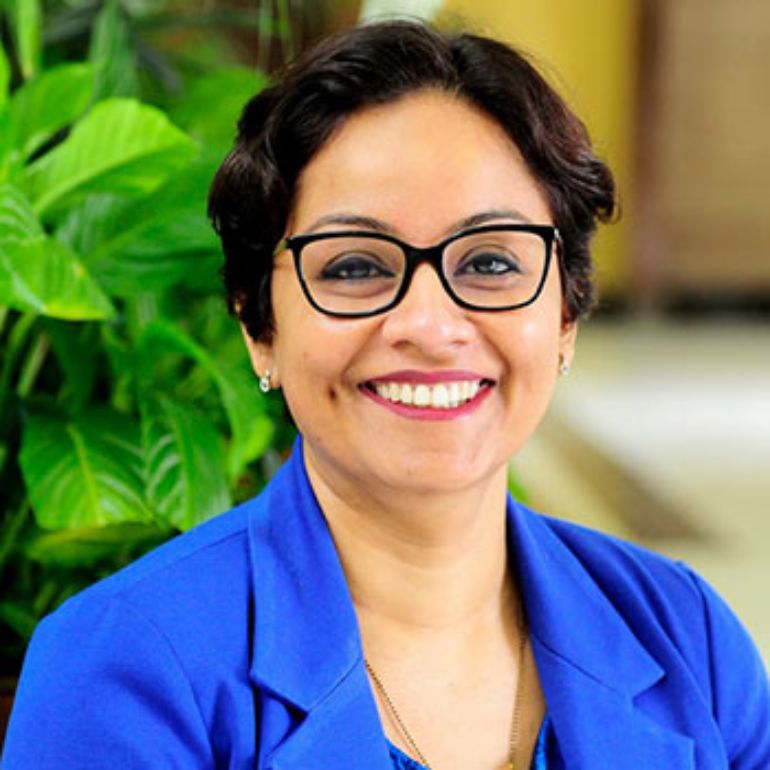 Dr. Sreethi Nair is the Dean of the College of Arts and Sciences (CAS), leading programs that include courses in math, statistics, applied sciences, education, mass communication, and general education. Dr. Nair joined Abu Dhabi University in 2007 as an Assistant Professor of Psychology. Since then, she has worked towards the enhancement of student success, first year experience, and future work skills competencies, as well as the academic support offered by CAS. She adheres to the belief that student success correlates to faculty development, so places a great emphasis on faculty professional development in teaching and learning.
Dr. Nair completed her Ph.D. in Psychology in 2002 at the University of Kerala, India, where she also undertook her bachelor's and master's degree, both in psychology. She focused on the academic habits of students, procrastination behavior, and study skills. Her belief in the importance of life-long learning has led her to undertake many development programs, including Harvard University's Management Development Program.
Education Psychology is Dr. Nair's primary area of expertise, as well as future skills development, curricula development, and holistic teaching and learning practices. She practices a variety of techniques that support students in identifying and developing their career competencies.
Before joining Abu Dhabi University, Dr. Nair worked in India as a member of the psychology faculty in a teacher training college. She also worked as a Consultant Psychologist for higher education institutions in Kerala, India.