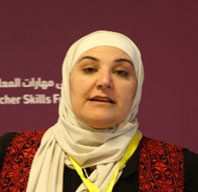 Ms. Jumana Jaber, Education Specialist, Queen Rania Teacher Academy
A question We all ask ourselves and we also ask other educators.
The world of education, learning, and training & development is changing. This much we already know, but never have we been expecting this fast change for this long period of time.
As learning is becoming more "quick-hit" where only small bits of targeted and hyper-relevant information are provided to participants, the need for a quick change in planning, delivering, and assessing the learning process became a must.
The most important issue that faced most teachers is the need to build students` accountability for their learning. During this session participants will be introduced to techniques that will help them hold their students accountable for their learning a value that will reflect on all of their lives aspects