2021 Scientific Activities to Watch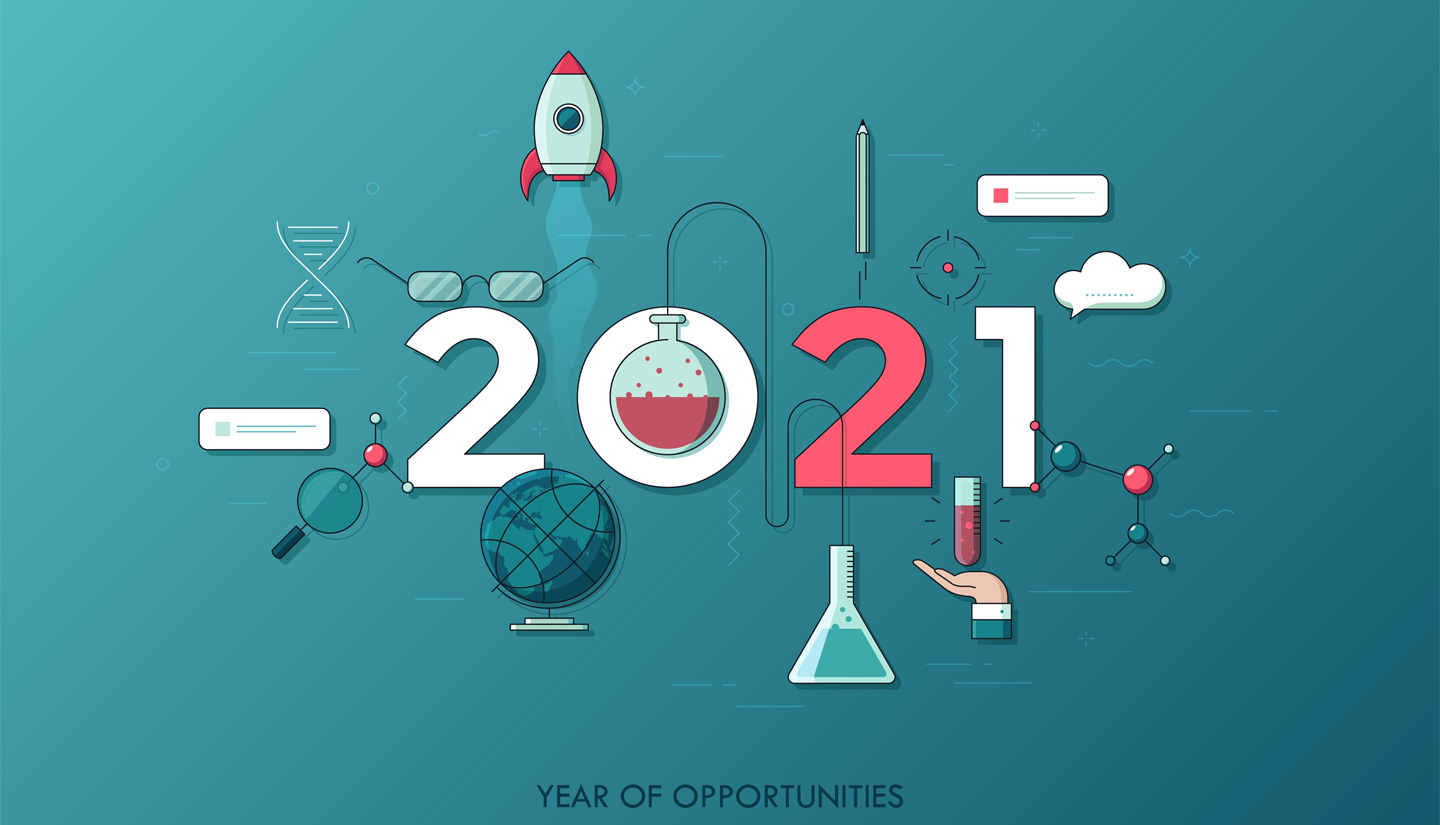 In 2021, we will continue to discuss and pursue the topics that have concerned us throughout 2020, including:
Climate issues
2021 seems likely to be a crucial year to combat climate change,
The USA might rejoin the Paris agreement on climate change in dealing with and combating global warming.
Countries will make a new round of greenhouse gas cuts.
COVID-19 detectives

A task force set up by the World Health Organisation (WHO), the aim of which is to find the origins of the COVID-19 pandemic, will be visiting China in January 2021. Its focus will be on Wuhan, the Chinese city where SARS-CoV-2 coronavirus influenza infections were first reported in 2019.
It could take years to discover the virus's source, but researchers think there will be some new knowledge by the end of 2021.


COVID-19 vaccines

The first vaccines permitted for use against COVID-19 were introduced at the end of 2020.
Several new vaccines are expected to become more successful by early 2021.
The clinical Phase III immunization trials developed by the US drug companies Novavax and Johnson and Johnson are being closely watched. The findings relating to their effectiveness and safety will be of great interest.
These new vaccines may be easier to distribute than the Pfizer–BioNTech and Moderna RNA-based vaccines because they do not have to be kept at very low temperatures.
In late 2020, Novavax conducted two major studies relating to its viral spike protein vaccine in the United Kingdom and the United States. The results will be announced in early 2021.


Drive for open access journals

A two-year open access initiative led by one of the world's biggest science funding organizers is being introduced, making scientific publications in 2021 a big focus.
The project, called 'Plan S', will mark the end of subscriptions to journals and allow everyone to read new science.


Update of the stem cell

Stem cell scientists look forward to updating research recommendations for the International Stem Cell Society, released four years ago.
The upgraded guidelines on studies of human embryo-like structures developed from in vitro stem cells could make it easier for scientists to understand better why so many pregnancies end in miscarriages at an early stage.

More information:
DOI: https://doi.org/10.1038/d41586-020-03651-0
Luciana Aparecida Campos Baltatu, Ph.D.
College of Health Sciences
Abu Dhabi University