If you are looking to transform your career, our MBA program offers you the opportunity to become an accomplished global leader ready to thrive in today's complex business environment in both the UAE and internationally.
Master of Business Administration

Type

Postgraduate

Credit Hours

30 Hours

Duration

1 Year

Language

English

Study mode

Full Time / Part Time

Intake

Spring, Summer, Fall, Winter

Delivery mode

Evening or Weekend

Campuses

Abu Dhabi, Al Ain, Dubai, Al Dhafra
The development of cross-functional knowledge including leadership, communication, finance and accounting, strategic management, research methods, marketing, team-building and critical thinking skills, and the ability to critically evaluate business performance as well as an understanding of organization sustainability, are the cornerstones of this program.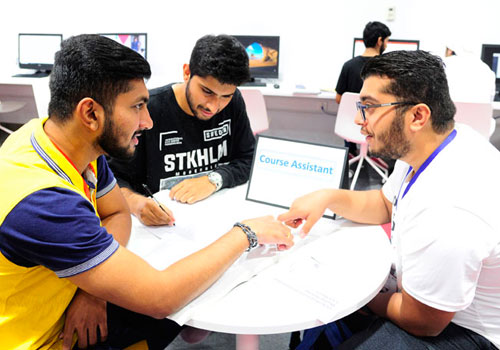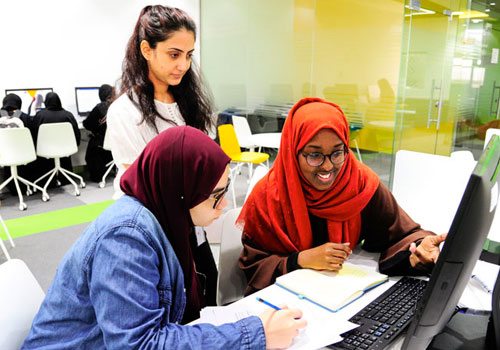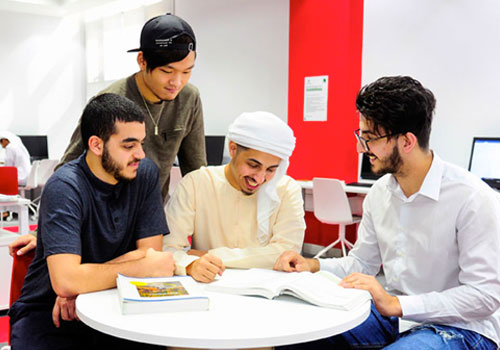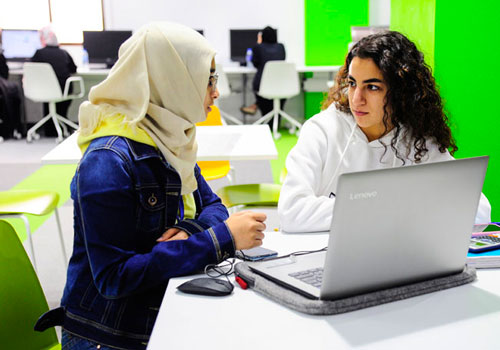 About the program
The MBA core curriculum is comprised of eight core courses (24 credit hours) and two elective courses.
You will be immersed in a stimulating and diverse mix of case studies, exercises, group work, simulations and lectures. This blended teaching approach is designed to maximize the learning experience, giving you the knowledge and skills to manage, motivate, innovate and, most of all, lead in the ever-changing world of government, commerce and industry.
Our six term structure offers you ultimate flexibility in terms of start date and study schedule and means you can complete your MBA in one year. It also allows you to better manage your workload as you take only two courses per term delivered in the evenings and weekends. If professional or personal commitments dictate that you need to miss a term, it is easy to catch up. Ours MBA that offers such flexibility.
You Can See our students feedback
Testimonials
"It challenged me to think unconventionally."
"I was already familiar with ADU as I'd been based close to the Abu Dhabi campus when I was doing my military service so it was an easy choice. In addition, the class schedule caters brilliantly to working students with evening and weekend classes, and the six-term model offers great flexibility.
The MBA professors are all passionate about what they teach and, as the classes are small, you get to interact on an individual level with them. One of my favorite courses is strategic management. It really challenged me to think unconventionally which, I believe, should be a vital component of any advanced degree. ADU is a great choice for working students. It offers quality programs at an affordable cost – you most definitely get value for money."
Abdalla Ahmed Al Mulla
From the UAE Tuition fees structure & calculation
Tuition is based upon the College and/or Department classification as opposed to the course classification or level. Tuition rates for undergraduate students vary from the tuition rates for graduate students.
The tuition fee calculations are an example only and are based on the assumption that elective courses will be taken with the College that the student is taking their major with. However, if the student selects elective courses outside of this College, the total cost payable may increase or decrease to reflect the tuition rate of the College where the elective is delivered.
Costs of books and supplies are not included in the Tuition and Fees. Students at Abu Dhabi University are also required to pay certain fees and other costs to attend the University. Abu Dhabi University reserves the right to change tuition and fee rates at any time. A tuition schedule is published prior to registration for each semester.
For more information, please click here to view the University's tuition fee structure. Fees are subject to change during the year as per government charges and testing bodies.
Career opportunities
The program will prepare you to advance into critical managerial positions in key areas of any organization in both the public and private sectors locally, regionally and internationally.
The acquisition of a master's degree demonstrates a high level of knowledge in your chosen field. You may use it to enhance your employability, as preparation for further academic research or as a means of professional training.
Bachelors Degree
Directly related discipline with a minimum CGPA of 2.50 on a 4.00-point scale, from an accredited university recognized by the UAE's Ministry of Education- Higher Education Affairs.
English language proficiency requirements
For master program taught in English, an Official score report of international TOEFL (IBT) 79 or the ITP 550 (taken at Amideast) or the Academic IELTS 6.0 must be taken no more than two years prior to admission, or English EmSat minimum score of 1400 no more than 18 month prior to admission to Abu Dhabi University.
Students who are native speakers of English and have completed their undergraduate education in an institution where the medium of instruction is English may be exempted from the English Proficiency Tests.
Students with a recognized bachelor's degree and an EmSAT score of 1250, English Academic IELTS Score 5.5, or equivalent on another standardized test approved by the Ministry, can be granted conditional admission for one semester, and may take a maximum of six credit hours in the first semester of study.
International Students
We also welcome applications from students with a variety of bachelor degrees from an accredited university recognized by the UAE's Ministry of Education- Higher Education Affairs, upon their successful completion of any required program foundation courses. These applicants will be granted admission into the program after the successful completion of some business foundation courses. For more information on international students' admission to any of ADU's postgraduate programs visit, please visit Postgraduate International Admission.
Transfer Students
Postgraduate transfer students may apply for credit transfer for courses taken prior to joining Abu Dhabi University only once, when they first apply for admission. For more information on requirements for credit transfer, visit Postgraduate Transfer Students.
Course outline
Core Courses
24
Credit Hours
Elective Courses
6
Credit Hours
Open Electives
0
Credit Hours
Scholarship and financial aids
Scholarships
Abu Dhabi University is dedicated to empowering outstanding students and inspiring them to pursue their educational objectives.
Our scholarship and financial aid program represents a key pillar in our strategy for academic excellence and reflects our commitment to supporting the development of the UAE.
We consider it an important national duty to provide equal opportunities for students interested in pursuing higher education and enable them to proactively contribute to society regardless of their financial situation.