In an industry that changes faster than almost any other sector in today's economy, this program will help you stay relevant and grow your career.
Master of Science in Information Technology (Thesis option)

Type

Postgraduate

Credit Hours

30 Hours

Duration

2 Years

Language

English

Study mode

Full Time, Part Time

Intake

Spring, Summer, Fall, Winter

Delivery mode

Evenings

Campuses

Abu Dhabi, Al Ain
Enable you to conduct advanced research and solve advanced IT-related problems, reinforce the importance of your social and ethical responsibilities as an IT professional, improve communication skills and stress the importance of life-long learning in the ever-changing technology field.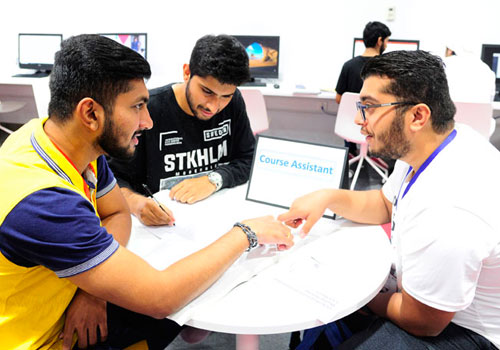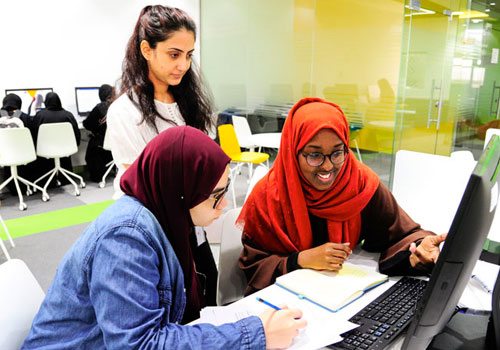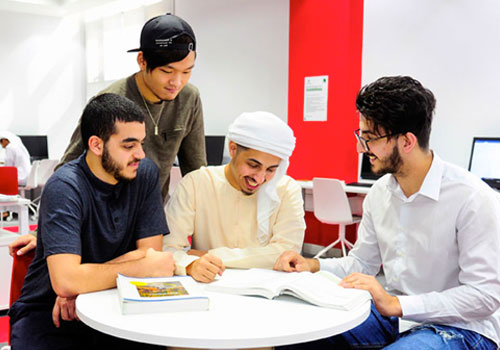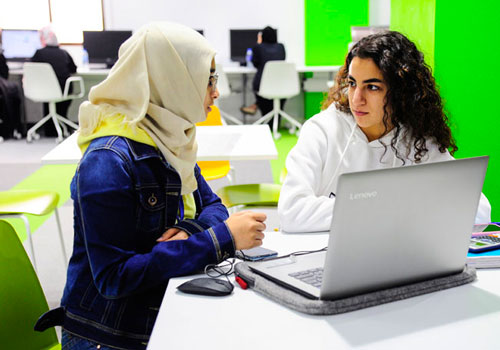 About the program
You will develop sophisticated problem-solving skills to enable you to creatively meet the demands of a broad range of IT issues.
Provides a range of practical and analytical skills, dealing with current issues relating to information security and the development and management of IT systems in a business setting.
This challenging program will engage you with the latest trends, thinking and best practice in computer science, empowering you to manage and lead teams within demanding IT environments locally, regionally and internationally.
You Can See our students feedback
Testimonials
"The international accreditations were the deal-maker."
"I'd heard a lot of good things about ADU but, for me, the international accreditations were the deal-maker. I'm intending to emigrate to Australia so it is very important that my postgraduate qualification is recognized globally and ADU's WASC and ABET credentials ensure this is the case.
I'd recommend ADU to anyone. The quality of teaching is high, the lab facilities are great and – something that has helped me enormously – they have a generous research fund which is so important for postgraduate studies."
Aveen Muhamad
From Syria Tuition fees structure & calculation
Tuition is based upon the College and/or Department classification as opposed to the course classification or level. Tuition rates for undergraduate students vary from the tuition rates for graduate students.
The tuition fee calculations are an example only and are based on the assumption that elective courses will be taken with the College that the student is taking their major with. However, if the student selects elective courses outside of this College, the total cost payable may increase or decrease to reflect the tuition rate of the College where the elective is delivered.
Costs of books and supplies are not included in the Tuition and Fees. Students at Abu Dhabi University are also required to pay certain fees and other costs to attend the University. Abu Dhabi University reserves the right to change tuition and fee rates at any time. A tuition schedule is published prior to registration for each semester.
For more information, please click here to view the University's tuition fee structure. Fees are subject to change during the year as per government charges and testing bodies.
Career opportunities
The program will prepare you for a variety of IT related careers in telecommunication companies, multi-national software/hardware development companies, mobile communication companies and e-business solution providers.
The acquisition of a master's degree demonstrates a high level of knowledge in your chosen field. You may use it to enhance your employability, as preparation for further academic research or as a means of vocational training.
Bachelors Degree
Directly related discipline with a minimum CGPA of 2.50 on a 4.00-point scale, from an accredited university recognized by the UAE's Ministry of Education- Higher Education Affairs.
English language proficiency requirements
For master program taught in English, an Official score report of international TOEFL (IBT) 79 or the ITP 550 (taken at Amideast) or the Academic IELTS 6.0 must be taken no more than two years prior to admission, or English EmSat minimum score of 1400 no more than 18 month prior to admission to Abu Dhabi University.
Students who are native speakers of English and have completed their undergraduate education in an institution where the medium of instruction is English may be exempted from the English Proficiency Tests.
Students with a recognized bachelor's degree and an EmSAT score of 1250, English Academic IELTS Score 5.5, or equivalent on another standardized test approved by the Ministry, can be granted conditional admission for one semester, and may take a maximum of six credit hours in the first semester of study.
International Students
We also welcome applications from students with a variety of bachelor degrees from an accredited university recognized by the UAE's Ministry of Education- Higher Education Affairs, upon their successful completion of any required program foundation courses. These applicants will be granted admission into the program after the successful completion of some business foundation courses. For more information on international students' admission to any of ADU's postgraduate programs visit, please visit Postgraduate International Admission.
Transfer Students
Postgraduate transfer students may apply for credit transfer for courses taken prior to joining Abu Dhabi University only once, when they first apply for admission. For more information on requirements for credit transfer, visit Postgraduate Transfer Students.
Course outline
Major Electives
0
Credit Hours
Open Electives
0
Credit Hours
Concentration
0
Credit Hours
Dissertation/Project/Thesis
3
Credit Hours
Scholarship and financial aids
Scholarships
Abu Dhabi University is dedicated to empowering outstanding students and inspiring them to pursue their educational objectives.
Our scholarship and financial aid program represents a key pillar in our strategy for academic excellence and reflects our commitment to supporting the development of the UAE.
We consider it an important national duty to provide equal opportunities for students interested in pursuing higher education and enable them to proactively contribute to society regardless of their financial situation.