Public health is about creating a healthy, happy society – helping to prevent health problems.
BSc in Public Health

Type

Undergraduate

Credit Hours

120 Hours

Duration

4 Years

Language

English

Study mode

Full Time

Intake

Spring, Summer, Fall, Winter

Delivery mode

Day

Campuses

Abu Dhabi, Al Ain
Through this program, the only undergraduate program of its kind in the UAE, you will have the opportunity to have a positive impact on the lives of the people in your community by focusing on tackling the underlying causes of ill health, promoting health and wellbeing, and addressing health inequalities.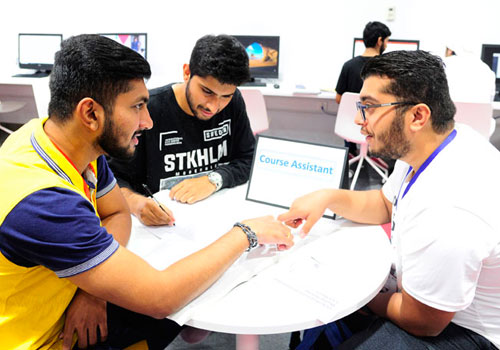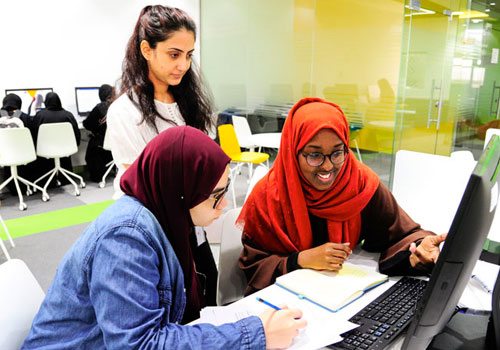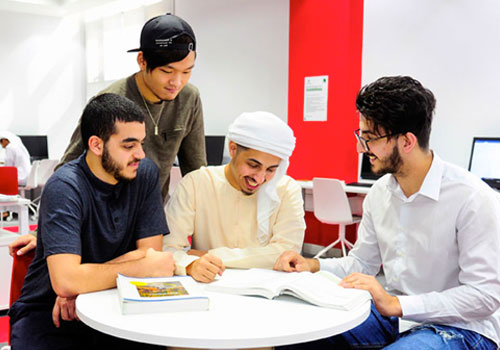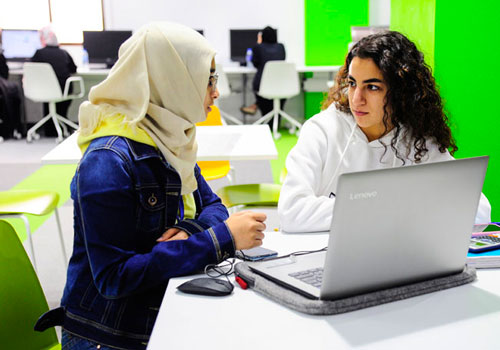 About the program
Introduction to Public Health is also offered as a stand-alone course (elective) and is hugely popular. Students can study a minor in Public Health and Happiness and Positive Psychology will also be offered as an elective course available to all students.
The program defines the core areas of public health – epidemiology, health promotion, environmental health, biostatistics, health service administration, health policy management and social and behavioural science. Emphasis will be on complex health issues such as the control of communicable diseases and the improvement of health care policies. You will be able to specialize in a range of fields including health policy management, environmental health and health promotion.
You will research public health challenges common to both the UAE and global communities, compare private and public health sectors within the UAE and outline strategies for the improvement of all areas in the UAE's public health sphere.
The reputation of our students and faculty in the market means we are regularly invited to work with Department of Health - Abu Dhabi (DOH) - on public awareness campaigns, the hosting of the DOH Public Health Forum at ADU and other health related initiatives. This gives you a multitude of volunteer opportunities to put the theory into practice at the same time as positively influencing the health of the community in which you live.
You Can See our students feedback
Testimonials
Prevention is better than cure!
"I'm currently working in health education focusing on giving lifestyle advice to people with type 2 diabetes. As part of my program I took an internship with the Department of Health and this experience helped me secure this position with Daman shortly after graduation.
ADU has given me so many opportunities. With the encouragement of my professors I started the Public Health Club and held the position of Club President for a year. Through the Club, we attended numerous events and conferences related to our field, gaining a lot of practical experience along the way.
I've experienced several proud moments during my time at ADU including being honored in the Dean's List for my high GPA. My high point, however, was being appointed as a UAE Public Health Ambassador through the Health Authority Abu Dhabi's (HAAD) Public Health Ambassador Program. This aims to engage communities in healthy life choices which is, I believe, my vocation in life."
Maram Hijjah
From Jordan Tuition fees structure & calculation
Tuition is based upon the College and/or Department classification as opposed to the course classification or level. Tuition rates for undergraduate students vary from the tuition rates for graduate students.
The tuition fee calculations are an example only and are based on the assumption that elective courses will be taken with the College that the student is taking their major with. However, if the student selects elective courses outside of this College, the total cost payable may increase or decrease to reflect the tuition rate of the College where the elective is delivered.
Costs of books and supplies are not included in the Tuition and Fees. Students at Abu Dhabi University are also required to pay certain fees and other costs to attend the University. Abu Dhabi University reserves the right to change tuition and fee rates at any time. A tuition schedule is published prior to registration for each semester.
For more information, please click here to view the University's tuition fee structure. Fees are subject to change during the year as per government charges and testing bodies.
Career opportunities
This program will prepare you to move into the field of public health employment. Many organizations within the public, private and voluntary sector offer career opportunities including health authorities, insurance companies, hospitals and public health research centers. A variety of occupational roles are possible within the areas of health services administration, bio-statistics/epidemiology, health education/behavioural science, environmental health, nutrition and public health practice.
Graduates of this program have gone onto work in organizations such as Daman National Health Insurance, Department of Health - Abu Dhabi, SEHA and Abu Dhabi National Rehabilitation Center.
High School Curriculum

Minimum Grade

*

Language Proficiency

MOE Advance
70%
Academic IELTS 5.0
or EMSAT English 1100
or ITP (taken at Amideast) 500
or Internet- based TOEFL (iBT) 61
MOE General
70%
MOE ADEK
70%
UAE Literary Streams High School (Before 2017)
70%
UAE Science Streams High School (Before 2017)
70%

**

American / Canadian
70%

**

British Curriculum or IGCSE / GCE(Completed Year 13/Grade 12 of High School)
70%

**

Indian/Pakistani/Bangladesh
50%

**

International Baccalaureate
24 points
* Students who achieved a score below maybe admitted conditionally, depending on the program and the minimum requirement of the Ministry of Education. Please contact the Admission, Enrollment and International Affairs Department for more information, admissions@adu.ac.ae
** Foreign curriculum or curriculum which does not follow the UAE curriculum are required to submit an Equivalency Letter issued by the UAE Ministry of Education.
Course outline
General Education
36
Credit Hours
Major Electives
15
Credit Hours
Open Electives
0
Credit Hours
Scholarship and financial aids
Scholarships
Abu Dhabi University is dedicated to empowering outstanding students and inspiring them to pursue their educational objectives.
Our scholarship and financial aid program represents a key pillar in our strategy for academic excellence and reflects our commitment to supporting the development of the UAE.
We consider it an important national duty to provide equal opportunities for students interested in pursuing higher education and enable them to proactively contribute to society regardless of their financial situation.