Human Nutrition and Dietetics is the application of the science of food and nutrition to the prevention and treatment of disease and promotion of health.
BSc in Human Nutrition and Dietetics

Type

Undergraduate

Credit Hours

130 Hours

Duration

4 Years

Language

English

Study mode

Full Time

Intake

Spring, Fall

Delivery mode

Day

Campuses

Abu Dhabi
The program is people-oriented, science-focused, and evidence-based.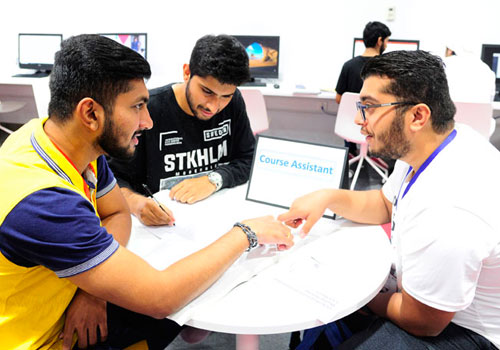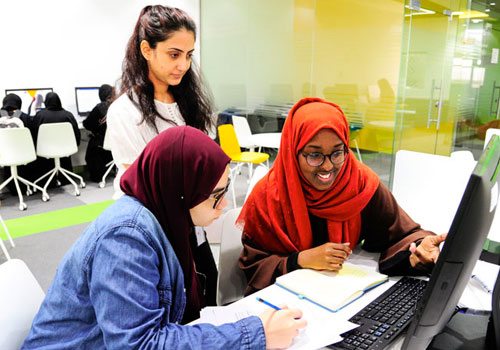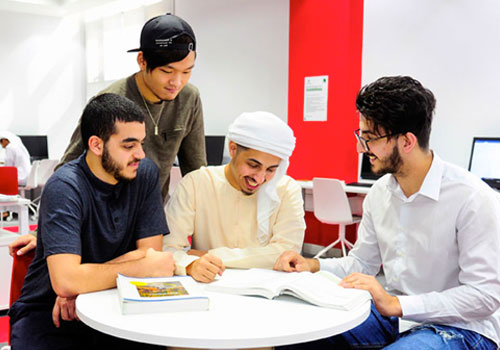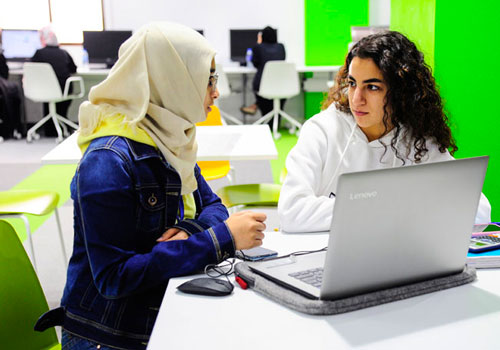 About the program
ADU's Bachelor of Science in Human Nutrition and Dietetics degree is a highly regarded degree that combines the academic and supervised practice experience to qualify graduates to become licensed dietitians in the UAE.
This combined nutrition and dietetics degree provides students with an understanding of the nutritional sciences for the application of treating nutrition-related disease by integrating knowledge and research into course work.
The program equips students with the knowledge and skills needed for entry-level practice as dietitians, both at a national and international level. The curriculum is multi-disciplinary and encompasses a wide range of courses, including nutrition, food science, public health, physiology, management, research, dietetics, and other supporting courses.
The program is a four-year program of a total of 130 credits. It has an integrated supervised practice (Practicum) component of at least 1200 hours with affiliated organizations in the UAE, including VPS Healthcare, Cleveland Clinic Abu Dhabi (CCAD), and Mediclinic Al Noor Hospital, as well as regional medical centers.
The program has obtained the UAE Commission for Academic Accreditation (CAA) and allows eligibility to be licensed in the UAE to practice as a clinical dietitian. It prepares students for successful careers in allied health or to continue their education with advanced degrees.
You Can See our students feedback
Testimonials
The Environmental Health and Safety program has enabled me to develop my skills and obtain better career opportunities. I graduated in Fall 14/15 and I am currently working as EHS Manager at Abu Dhabi Ports.
During my undergraduate degree in the College of Health Sciences, I was able to acquire a high standard of knowledge and information. I also had the opportunity to participate in workshops and conferences where I met people from different industry sectors. All of this was possible due to the continuous support from the professional faculty, who focus on linking the theoretical part of the program with industry.
Mohamed Al Hosani Program educational objectives and student outcomes
The mission of the program is to prepare graduates to be future leaders in the nutrition and dietetics profession by providing them with experiential learning activities, research, critical thinking, communication skills, and professional practice. By integrating knowledge and research, the program enables the development of technical, analytical, and critical thinking skills that allows the transformation of theory into practice.
The study of human nutrition and dietetics provides solid education and practical training for many career opportunities that will aid the public in making informed choices about food and nutritional health.
Upon successful completion of the program, students are eligible to apply for Professional Registration as a Dietitian with the Department of Health (DOH) – Abu Dhabi.
Tuition fees structure & calculation
Tuition is based upon the College and/or Department classification as opposed to the course classification or level. Tuition rates for undergraduate students vary from the tuition rates for graduate students.
The tuition fee calculations are an example only and are based on the assumption that elective courses will be taken with the College that the student is taking their major with. However, if the student selects elective courses outside of this College, the total cost payable may increase or decrease to reflect the tuition rate of the College where the elective is delivered.
Costs of books and supplies are not included in the Tuition and Fees. Students at Abu Dhabi University are also required to pay certain fees and other costs to attend the University. Abu Dhabi University reserves the right to change tuition and fee rates at any time. A tuition schedule is published prior to registration for each semester.
For more information, please click here to view the University's tuition fee structure. Fees are subject to change during the year as per government charges and testing bodies.
Career opportunities
There is a global demand for dietitians and nutritionists to provide care for patients with various medical conditions and advise people on health. Employment opportunities for dietitians and nutritionists are expected to grow 15% from 2016 to 2026, which is a faster growth rate than the average for all other occupations. A BSc in Human Nutrition and Dietetics can lead to a career working in a variety of roles within the fields of food, nutrition, and health.
The work setting where dietitians can work include:
Hospitals or other health-care facilities
Food and nutrition-related business and industries
Community and public health settings
Sports nutrition and corporate wellness programs
Educational institutions
Private Practice/Consulting
Research
Career prospects in the field of human nutrition and dietetics include:
Clinical Dietitian
Specialized Dietitian: Renal, Diabetic, Pediatric, Oncology
Sports Dietitian/Nutritionist
Medical/Nutritional Product Representative
Food Safety Dietitian / Quality Control Specialist
Culinary Dietitian
Health Educator
Community/Public Health Nutritionist
Nutrition Educator: Schools, Universities
Research Coordinator
High School Curriculum

Minimum Grade

*

Language Proficiency

MOE Advance
80%
Academic IELTS 5.0
or EMSAT English 1100
or ITP (taken at Amideast) 500
or Internet- based TOEFL (iBT) 61
MOE General
Math & Physics grade of 90%
Required to take Remedial Physics offered by ADU
90%
MOE ADEK
Level 3 in Maths & Physics
80%
UAE Literary Streams High School (Before 2017)
90%
UAE Science Streams High School (Before 2017)
80%

**

American / Canadian
(subjects are more Science & Math Oriented)
80%

**

British Curriculum or IGCSE / GCE
(Completed Year 13/Grade 12 of High School)
(Subjects are more Science & Math Oriented)
80%

**

Indian/Pakistani/Bangladesh
50%

**

International Baccalaureate
24 points
* Students who achieved a score below maybe admitted conditionally, depending on the program and the minimum requirement of the Ministry of Education. Please contact the Admission, Enrollment and International Affairs Department for more information, admissions@adu.ac.ae
** Foreign curriculum or curriculum which does not follow the UAE curriculum are required to submit an Equivalency Letter issued by the UAE Ministry of Education.
Course outline
General Education
27
Credit Hours
Degree Requirements
29
Credit Hours
Major Requirements
43
Credit Hours
Research & Placement Requirements
31
Credit Hours
Scholarship and financial aids
Scholarships
Abu Dhabi University is dedicated to empowering outstanding students and inspiring them to pursue their educational objectives.
Our scholarship and financial aid program represents a key pillar in our strategy for academic excellence and reflects our commitment to supporting the development of the UAE.
We consider it an important national duty to provide equal opportunities for students interested in pursuing higher education and enable them to proactively contribute to society regardless of their financial situation.