Abu Dhabi University to host the UAE's first forum for University Social Responsibility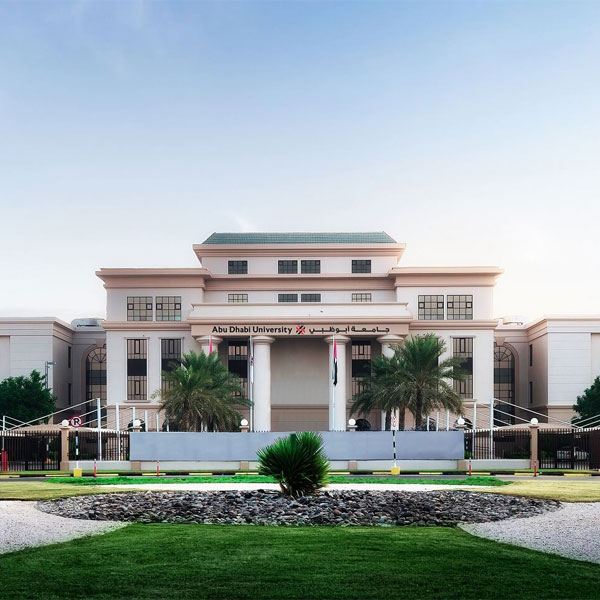 Under the patronage of H.H. Sheikha Fatima bint Mubarak, Chairwoman of the General Women's Union, President of the Supreme Council for Motherhood and Childhood, and Supreme Chairwoman of the Family Development Foundation, Abu Dhabi University (ADU), in collaboration with the Ministry of Community Development, is hosting the first forum on 'Zayed and Social Responsibility' on 20 November. In line with ADU's strategy for the Year of Zayed, and coinciding with the UAE's celebrations of the late Sheikh Zayed's 100th birthday, the forum aims to shed light on the concept of University Social Responsibility (USR) and the importance of embedding it within the everyday management of institutional processes in the UAE's higher education sector. The forum is set to take place at ADU's main campus in Abu Dhabi.
USR is an internationally-recognized practice of integrating social responsibility into academic management, research, and community activities through initiatives that address pertinent social, economic, cultural, environmental and social justice matters.
The forum will bring together government officials and representatives from over ten universities across the UAE to discuss and highlight the role of academic institutions in contributing to building a socially responsible society. Additionally, it will focus on the mutually beneficial relationship that USR fosters between universities' internal communities and external stakeholders.
The event will include three panel discussions encompassing a number of key speakers including Professor Thomas Clarke, Professor of Management at the University of Technology in Sydney, and Dr. Fatih Mehmet Gul, Founder and CEO of CSR Middle East. The first session will focus on 'The UAE Government's vision in relation to universities' social responsibilities', while the second session will shed light on the 'Importance of corporate social responsibility for public and private organizations in the UAE.' The third session will discuss 'The role of UAE universities in a knowledge society within the social responsibility context'.
Dr. Ali Saeed bin Harmal Al Dhaheri, Chairman of ADU's Executive Board, commented on the inaugural event. "It gives us great pleasure to host the first 'Zayed and Social Responsibility' forum, inspired by the late Sheikh Zayed's legacy and values of social justice and stewardship. As primary institutions, it is imperative for universities to actively engage with their communities in order to build a generation of socially engaged, responsible individuals, who will carry these values for many years to come."
Bin Harmal added, "In the UAE's bid to achieve its vision of becoming a knowledge-based economy, there lies a huge responsibility on universities not only to give back to the community, but also to take part in shaping its future through USR initiatives. By hosting this event, we aim to lead the dialogue on USR and encourage a wider understanding of the concept. We endeavor to drive other universities across the nation to adopt and implement USR initiatives, in line with the UAE Vision 2021 to build a more responsible, ambitious and confident nation."
The event, supported by our valued sponsors and strategic partners, will see the participation of students, faculty members, including representatives from local universities, government and private institutions. Participating universities include Abu Dhabi University, Zayed University, University of Sharjah, Khalifa University, New York University Abu Dhabi, Sorbonne University Abu Dhabi, Ajman University, Al Ain University of Science and Technology, Gulf Medical University, Middlesex University, Murdoch University Dubai, and Skyline University.
Participating government institutions include the Department of Urban Planning and Municipalities, Zakat Fund, Zayed Bin Sultan Al Nahyan Charitable and Humanitarian Foundation, and Abu Dhabi Music & Arts Foundation (ADMAF). Private participants include Emirates Islamic, National Petroleum Construction Company (NPCC), Universal Hospital, UAE Exchange, the Environment Agency - Abu Dhabi (EAD), Al Masaood and Schema Advisory.
The forum is part of ADU's Year of Zayed initiatives to honor the legacy and values of the late Sheikh Zayed
The event will highlight the role of universities in reinforcing ethical responsibility within the society by adopting USR in everyday practices