College of Business at ADU Received Professional Recognition from CFA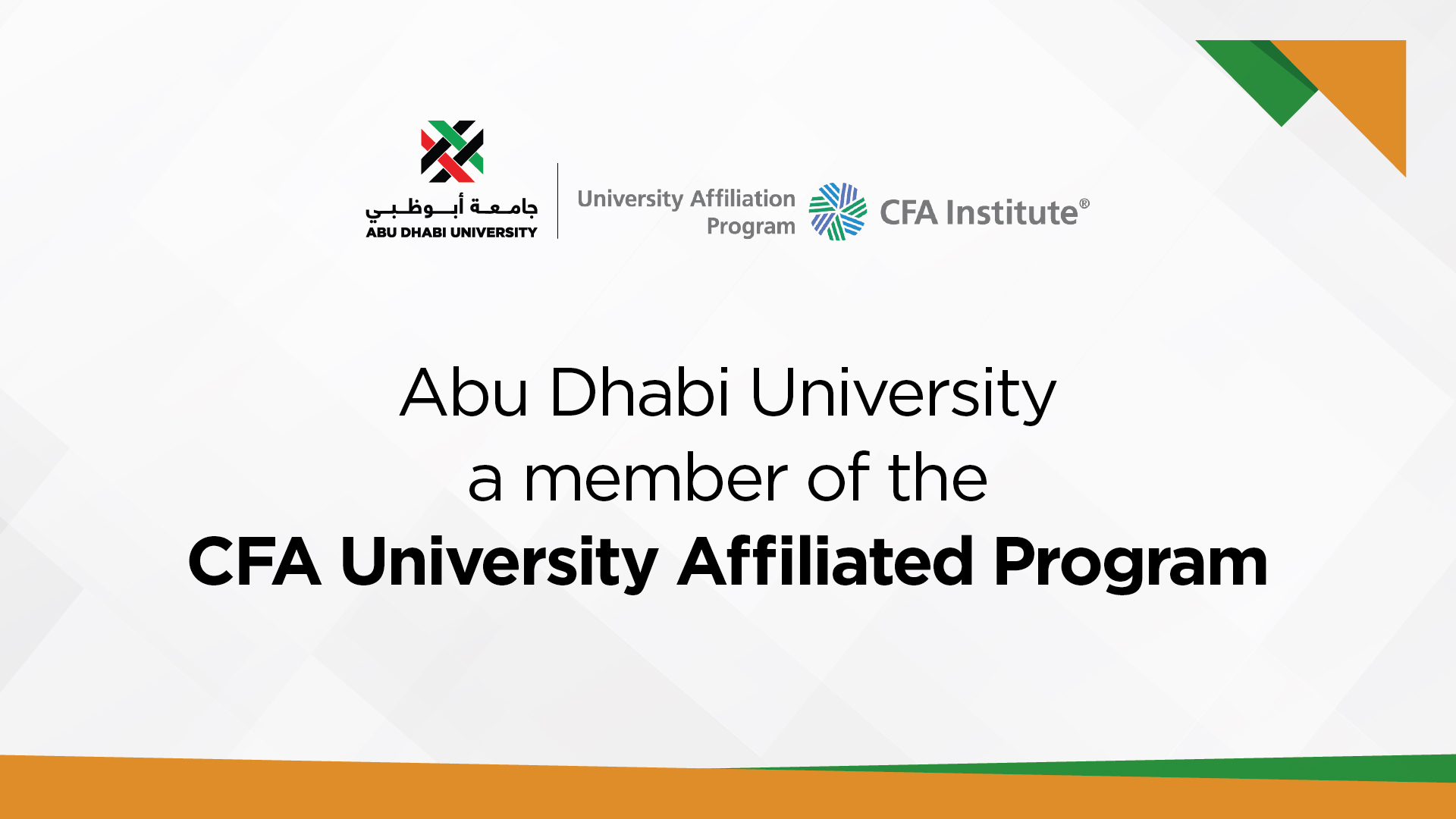 The College of Business at Abu Dhabi University is proud to announce that the Bachelor of Business Administration (BBA) in Finance has received professional recognition from the Chartered Financial Analysts (CFA) Institute. Abu Dhabi University is now a member of the CFA University Affiliated Program and recognized as a CFA educational center.
CFA recognition is a professional review process that monitors alignment with international professional standards in financial education and encourages excellence in student achievement.
CFA is one of the highest professional certifications awarded to finance programs, and we are pleased to add it to our growing professional accreditations. These include Chartered Institute of Management Accountants (CIMA), Institute of Financial Consultants (IFC), and Chartered Institute of Public Finance and Accountancy (CIPFA).
Congratulations to finance faculty and students in the College of Business on this great achievement.