ADU Honors Winners at Fifth Edition of 'Art for Autism' Competition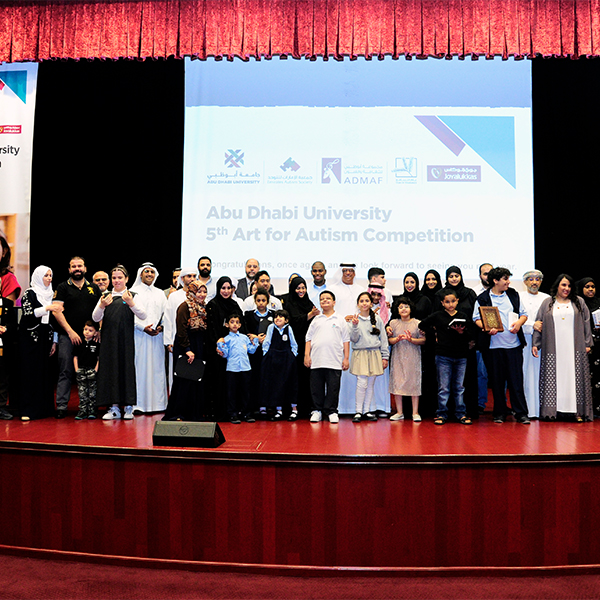 Abu Dhabi University (ADU) celebrated the winners of the fifth edition of the 'Art for Autism' competition, an annual contest organized by ADU's College of Arts and Sciences (CAS). The awards ceremony was held at the University's main campus in Abu Dhabi on 24 April in recognition of Autism Awareness Month.
The event was organized in collaboration with ADU's strategic partners at Abu Dhabi Music and Arts Foundation (ADMAF) and under the sponsorship of Joyalukkas Jewellery. Senior officials were present at the ceremont including Salem Mubarak Al Dhaheri, Executive Director of Community Relations at ADU and Fatima Al Matrooshi, Chairperson of the Emirates Autism Society, in addition to a number of ADU faculty, staff and students.

Al Dhaheri commented, "In coordination with Autism Awareness Month, 'Art for Autism' is designed to educate our communities about students with learning disabilities and raise awareness about Autism Spectrum Disorder. In line with the Year of Tolerance, ADU is highlighting the value of inclusivity through extracurricular activities and a supportive learning environment. We would like to extend our thanks to our strategic partners at ADMAF and our sponsors from Joyalukkas for their contributions in making this event a success."
The winners of the competition were divided into two age categories: 6-12 years and 13-25 years. For the first category, Abdulaziz Ahmad Al Blushi, Dedan Sultan al Kleeb and Shahed Naser Ahmad were proud winners of the first place, whereas Sara Fahad Al Ajami and Sultan Al Shamsi came in second place, while Mera Moayad Badran won third place in the same age category. In the second category, first place was awarded to Hessa abdulla Al Ameri, Asma Ishaq Al Blushi and Mubarak Ali Al Awlaqi. Yousef Osman, Rawdah Bassim and Issa Tawfeeq Almarzoqi took second place, while Noor Al Deen Anwar, Gio Abraham Maralli and Mohamad Rashid swept third place.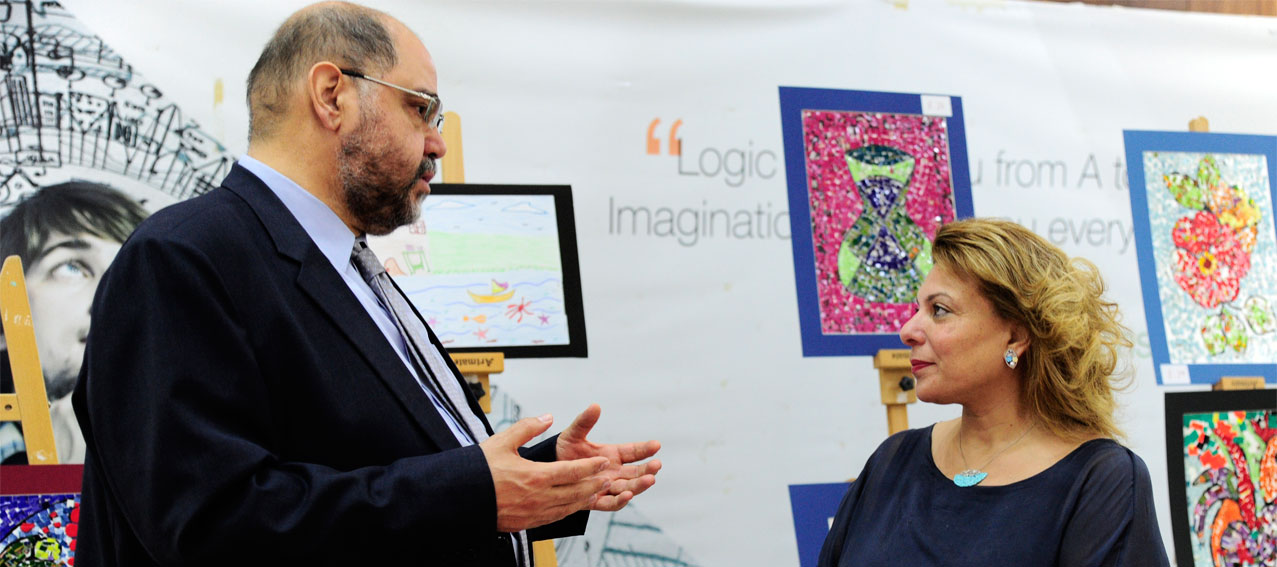 The contest is held every year to raise awareness about Autism Spectrum Disorder and is open to students across the UAE. This year, ADU received more than 126 works of art - both 2D art and digital photography - submitted by children and young people from autism centers across the UAE.

Dr Hamdi Al Sheibani, ADU's Dean of College of Arts and Sciences, said, "One of ADU's key priorities is to provide students with a holistic learning experience. This takes place both outside the classroom, with competitions including 'Art for Autism', and in the classroom through our various academic programs. By introducing the Master for Science in Special Education, we are tailoring our curriculum to meet the needs of our students, thereby encouraging integration and empowering all members of our community."
For more information about ADU's upcoming events, please visit the University's homepage: