ADU Hosts University Innovation Fellow Meetup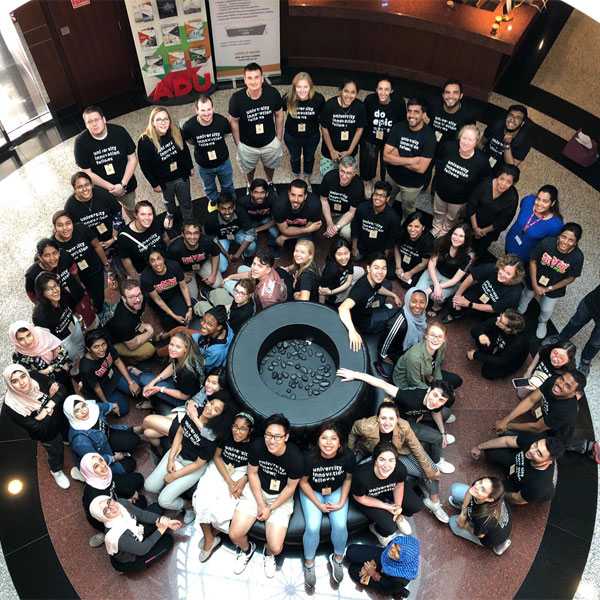 Abu Dhabi University was proud to be the main host for the University Innovation Fellows Eastern Hemisphere Meetup, hosting on April 27 and 28 at its Abu Dhabi and Dubai campuses. The four-day event brought together more than 80 Fellows and 10 Faculty Champions from 20 higher education institutions across four countries.

The University Innovation Fellows program, run by Stanford University's Hasso Plattner Institute of Design (d.school), empowers students to become agents of change in higher education by enabling them to create opportunities that will help their peers unlock their creative potential and develop the design-centered mindset required to take on complex challenges in today's world.

The participating students from ADU were Ayesha Zahid, Basant Sayed Helal, Bettylucille Louis Hillebrand, Eman Ali Hassan Salama, Haleema Mulla Bakhsh Mulla Bakhsh, Sarah Mohammed Ismael ElAdly Menafy, and Saleha Muhammad Muhammad, accompanied by Ms. Rubina Qureshi and Dr. Anne van Ewijk.