ADU Celebrates Another Year of Success Following 2020 QS World University Rankings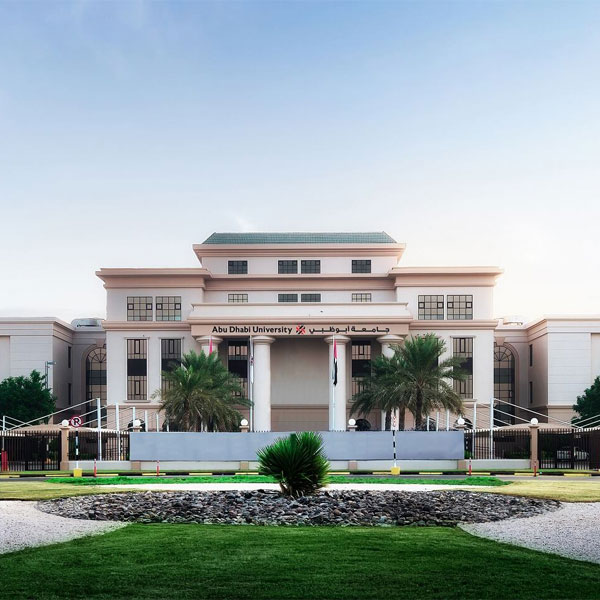 Showcasing the results of its achievements in the last year, Abu Dhabi University (ADU) has once again been named among the top 701-750 universities globally, according to the prestigious 2020 QS World University Rankings. The internationally accredited institution also increased its global ranking by 3% as showcased in this year's results.
The recently released rankings demonstrate ADU's focus on academic quality, research and international faculty, as shown in the increase in the university's rankings in each of these indicators. Despite the increasing number of universities considered for this year's report, ADU held its position in the top 701-750 universities globally.
Professor Waqar Ahmad, ADU's Chancellor commented: "We are thrilled about these results. This new ranking is a testament to the quality of our strategic investments in teaching, learning and research and our continuous pursuit of excellence. Our commitment to supporting students in achieving their full academic potential, as part of the "Students First" approach, is supported by a holistic learning experience that includes internationally-accredited curricula and faculty alongside our priorities of research and innovation."
In terms of global indicators, ADU's improvements were particularly notable in the categories of academic reputation, citations per faculty, and diversity in faculty. ADU has now earned the second spot globally for international faculty and maintained its long-held position as part of the top 10 universities worldwide recognized for its wide variety of nationalities in students.
Professor Ahmad added, "As articulated in ADU's Vision 2022 strategy, students are at the heart of everything we do. These accreditations assure our students and partners that we are constantly striving to provide quality education that is internationally competitive, and research that makes a difference globally."
ADU's overall position increased in the rankings compared to last year's statistics. This year's rankings were compiled by assessing universities on six performance indicators including academic reputation, faculty/student ratios, citations per faculty, employer reputation, international faculty ratio and international student ratio.
The university was also recognized in the 2019 QS Arab Region University Rankings as one of the region's 'Top 10 Fastest Risers', and was ranked 27th out of 123 universities, moving up five places despite the addition of 15 new entrants to the list. First published in 2014, the annual QS Arab Region University Rankings highlights leading universities in this part of the world.


The university increased its global ranking by 3%
ADU moved from the third to the second global position for international faculty
Academic reputation and citations per faculty were the other two indicators that showcased significant progress
For more information about ADU's accreditations please visit:
https://www.adu.ac.ae/about-adu/our-profile1/accreditation