ADU Transformed 33 State-of-The Art Labs to Foster Innovation & Be AI-Ready
Stemming from its belief in the importance of integrating emerging artificial intelligence (AI) technologies in the education ecosystem, Abu Dhabi University oversaw comprehensive transformation of 33 of its scientific laboratories in the College of Engineering to become AI-ready. The state-of-the-art labs are now fully equipped with cutting-edge equipment to promote innovation by utilizing AI in experimental scientific research across a wide range of disciplines. The labs encompass facilities benefiting students and researchers within the fields of Biomedical Engineering, Cyber Security Engineering, Information Technology, Software Engineering and Computer Engineering, Aviation, Architecture, Interior Design, as well as other fields, whether Electrical, Chemical, Civil, Industrial or Mechanical Engineering.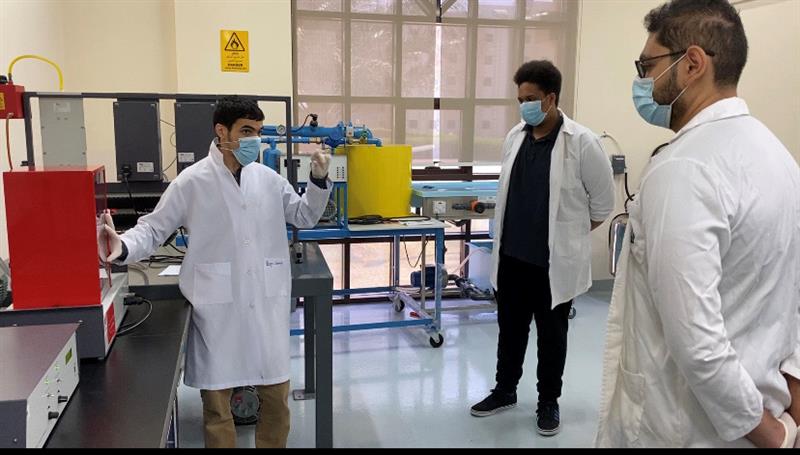 The college's focus on experimental learning is not new and is routed in its curricula. Practical courses comprise over 80% of most engineering programs offered at Abu Dhabi University. This allows students the opportunity to benefit from a hands-on learning experience, which enables them to boost their practical skills and increase their employability in the job market after their studies.
At present, students in Biomedical Engineering, Electrical Engineering, Computer Engineering, Information Technology, Cybersecurity Engineering, and Software Engineering benefited from a high rate of an 80-85% of practical learning in their curricula and the new AI transformation in developing novel capstone projects as well as in producing quality research papers. Such activities contribute to preparing talents for a UAE's knowledge-based economy.


Students across all Engineering and Health Science programs have access to analytical instruments at Chemistry, Physics, and Biology laboratories, which are conducive for practical experiences, empowering innovation and facilitate effective scientific research.
According to the Dean, Dr. Hamdi Sheibani: "The College of Engineering at Abu Dhabi University is always keen to provide a vibrant learning environment for our students, to equip them with advanced skills and expertise, and give them a competitive edge. Practical work experience is an essential part of the learning process across all ADU's programs; students who are highly engaged with experiments and practical learning develop excellent problem solving and critical thinking skills. This inspires students to further enhance their education and help them prepare for their careers. With the supervision of our faculty, we endeavour to provide our students with the necessary recommendations and resources that will help elevate their skillsets and overall academic experience. We are excited to empower students' innovation with AI and scientific experimentation. This powerful combination can pave the way for amazing technologies in the future."


In line with ADU's vision to provide quality education and a truly global education experience, a new building for the College of Engineering was inaugurated in 2017, complete with state-of-the-art best-in-class laboratories. In addition to that, the University's new Al Ain campus will bring with its 36 labs when it opens its doors to students next year.