ADU Announces Scholarship Scheme for High Achieving Students in Al Ain
ADU has announced the launch of a scholarship scheme for academically excelling students who wish to enroll in the University's new campus in Al Ain.
ADU has announced the launch of a scholarship scheme for academically excelling students who wish to enroll in the University's new campus in Al Ain. With the new scholarship scheme, ADU aims to attract students seeking to enroll in one of the University's internationally accredited academic programs.
Bassam Mura, Director of Marketing, Enrollment and Registration at ADU said "ADU is offering distinguished students the opportunity to study at one of the University's five colleges within the new Al Ain campus if they meet the following Grade Point Average (GPA) criteria: students who have maintained an overall GPA between 80-89.9% are eligible for a scholarship of 20%; students with an overall GPA of 90-94.9% can seek a scholarship of 30%; students whose overall GPA is 95% or higher can apply for a scholarship of up to 50%."
Salem Mubarak Al Dhaheri, Executive Director of Community Affairs at ADU, commented, "ADU strives to attract high-performing students and will provide them with a holistic academic experience via internationally accredited programs that will equip graduates with the skillsets needed to succeed in the workforce. By helping them cultivate their professional and personal skills throughout their academic journeys, we are preparing students for the future. We strongly believe they will attain their career goals and have the ability to adapt to fast-paced environments and network with professionals on all levels."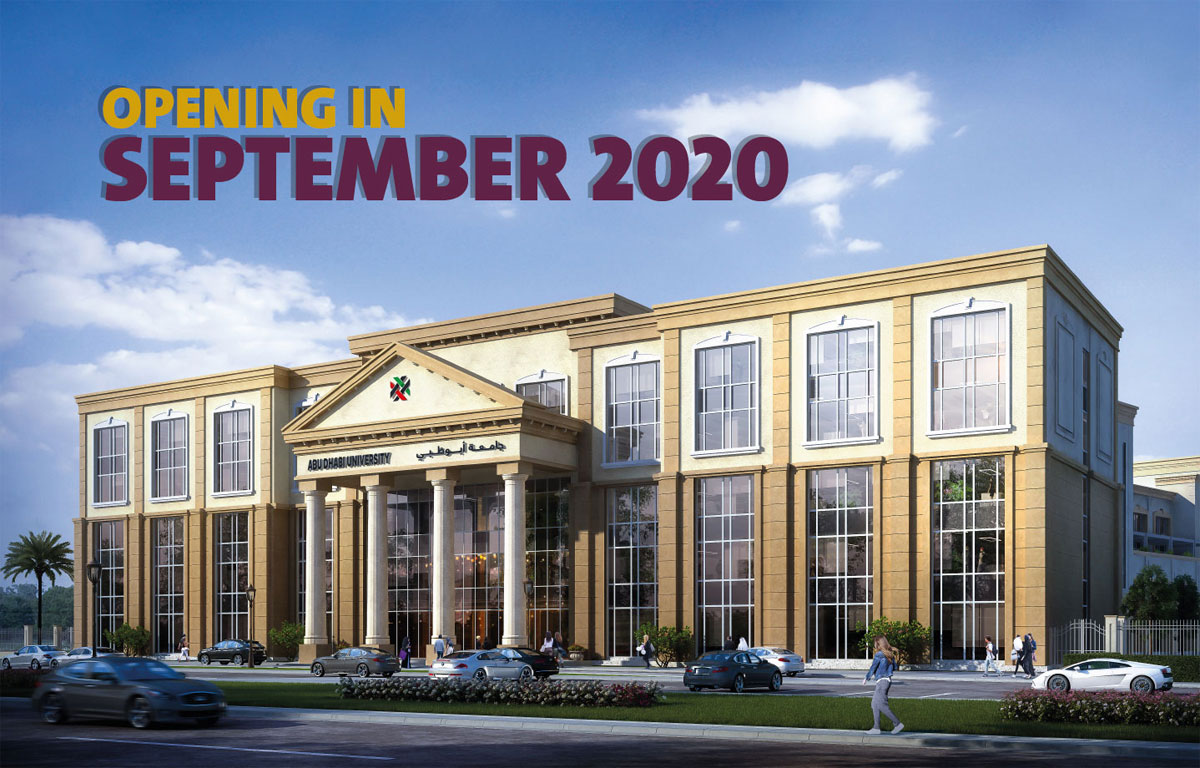 "In line with our efforts to offer a comprehensive academic experience for students in Al Ain, we have established a new campus that meets international standards for a world-class education; the state-of-the-art facilities and advanced tools will help our graduates achieve professional success," Al Dhaheri continued.
The new campus, which will welcome students in the new academic year, is more than 90% complete and is located in Al Ain's Asharej district. The new facility also meets One-Pearl Estidama requirements for its design and operational sustainability.
The new building will accommodate 2,500 students in the first stage and 5,000 students after the completion of the second stage. The campus will span an area of 28,000 square meters initially, expanding to an area of 54,000 square meters once completed, which is equivalent to approximately eight football fields. The campus will house more than 70 classrooms and a laboratory that adopts modern educational methods, as well as open spaces to facilitate collaboration among students. Additionally, the University will include a total of 137 offices for faculty and administrative staff and will include a plethora of modern facilities constructed according to best practices such as a gym, an aerobics center, a games room and café, a restaurant lounge, a club hall, a meeting room, an indoor playground, and a medical clinic. The campus will also house a library with discussion rooms and a student council center.