ADU and UNESCO Introduce The First Professional Development Certificate For Educators as Part of The EDU 2030 - Future of Education Series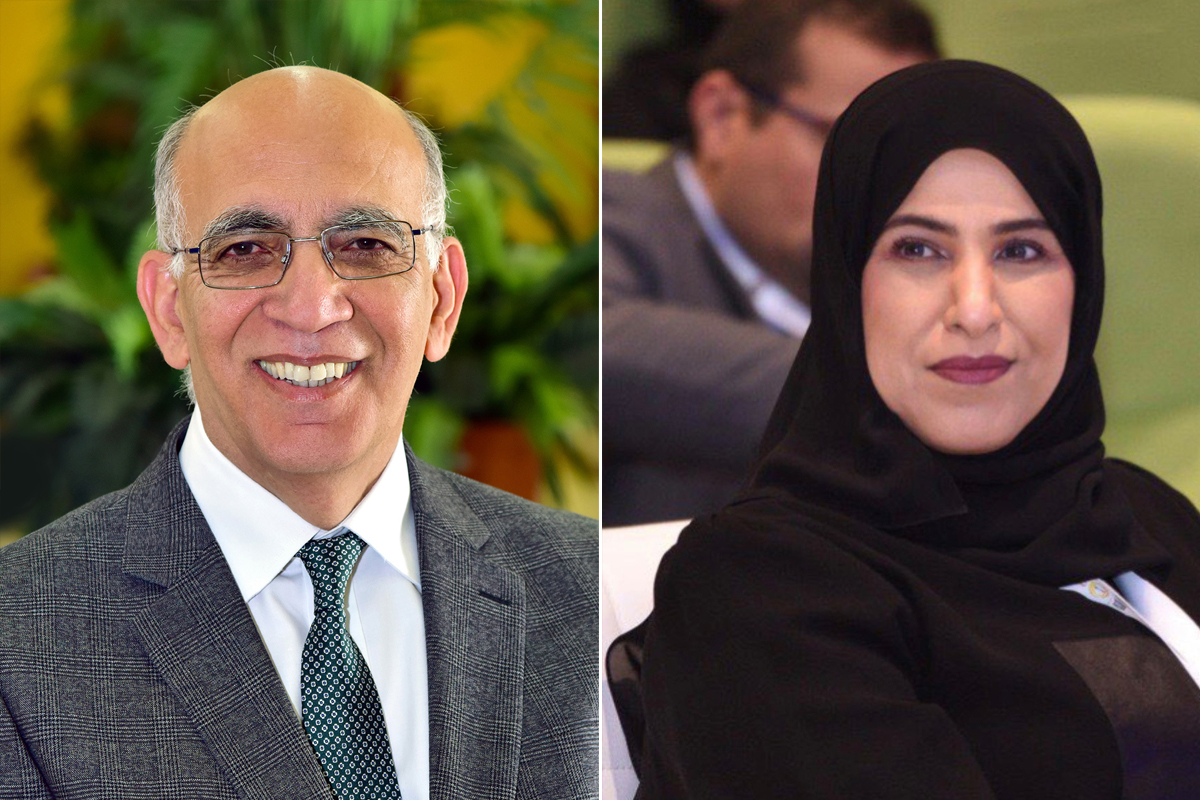 Professor Waqar Ahmad, Chancellor of Abu Dhabi University & Ms. Mahra Hilal Al Mutaiwei, The Director of the Regional Center for Educational Planning - UNESCO
As part of its EDU 2030 – Future of Education series, Abu Dhabi University (ADU) has launched its first professional development certificate for educators - 'Embracing Contemporary Teaching and Learning Paradigms'. The course took place last January and was co-presented by ADU's College of Arts and Sciences and the Regional Center for Educational Planning (RCEP), established by the UAE government and the United Nation Educational and Scientific Cultural Organization (UNESCO).
The program aims to provide an opportunity for teachers to discuss current and future educational practices, enabling them to develop their teaching and learning competencies efficiently. The objective is to enhance the learning strategies and abilities of future students. Divided into five modules, the program places a significant focus on building capacity for future-focused teaching and learning, stewardship for adopting innovation in teaching and learning, developing effective lesson plans, student engagement, as well as designing and evaluating assessment.
Professor Waqar Ahmad, Chancellor of Abu Dhabi University, said: "In these times of noticeable transformation in education, professional development for educators is a crucial factor for the overall success of the sector. The EDU 2030 - Future of Education series offers an opportunity for teachers, school leaders, special educators and counselors to debate current and future educational practices and to develop the teaching and learning competencies of the future. EDU 2030 will equip participants with the qualifications necessary for tomorrow's education sector while preparing them for future trends, changes and demands."
"We are pleased to be working with the Regional Center for Educational Planning - UNESCO and our strategic partners in the public and private sectors to offer this professional development certificate to teachers, principals and counselors. We are dedicated to the continuous development of our academics as this also contributes to fostering the growth of future learners; empowering the students of tomorrow to be leaders and agents of change across all sectors," he added.
From her side, Ms. Mahra Hilal Al Mutaiwei, the Director of the Regional Center for Educational Planning - UNESCO, said: "The education environment has been rapidly changing over the past decades. We are currently witnessing accelerated shifts, faster than ever before, due to the COVID-19 pandemic. In many countries, including the UAE, most of the school learning has shifted online during the pandemic. Teachers have played an invaluable role in ensuring the continuity of learning for students during the pandemic. The Regional Center for Educational Planning (RCEP), which works to support capacity development for the education sector and planning in Ministries of Education, with particular focus on GCC countries and Arab states, is honored to co-present this certificate program with Abu Dhabi University. The 'Embracing the Contemporary Teaching and Learning Paradigms' professional development certificate will arm educators with additional new strategies and professional development tools to further empower them in their essential work with students."
She added: "This series works towards the objective of building a knowledge-based economy in the UAE, which falls in line with the federal government's strategic plans, organizational structures and development initiatives to achieve Vision 2021 and the UAE Centennial 2071."
The EDU 2030 - Future of Education series features another five professional development certificate programs taking place from January 2021 until December 2021 aimed at school leaders, educators, special educators and counselors. The certificate programs cover a wide range of topics including contemporary teaching and learning paradigms, leadership in education, change management for counselors, the use of technology in distance education and inclusive education models.