ADU Hosts the 8th Annual National Mathematics Competition Virtually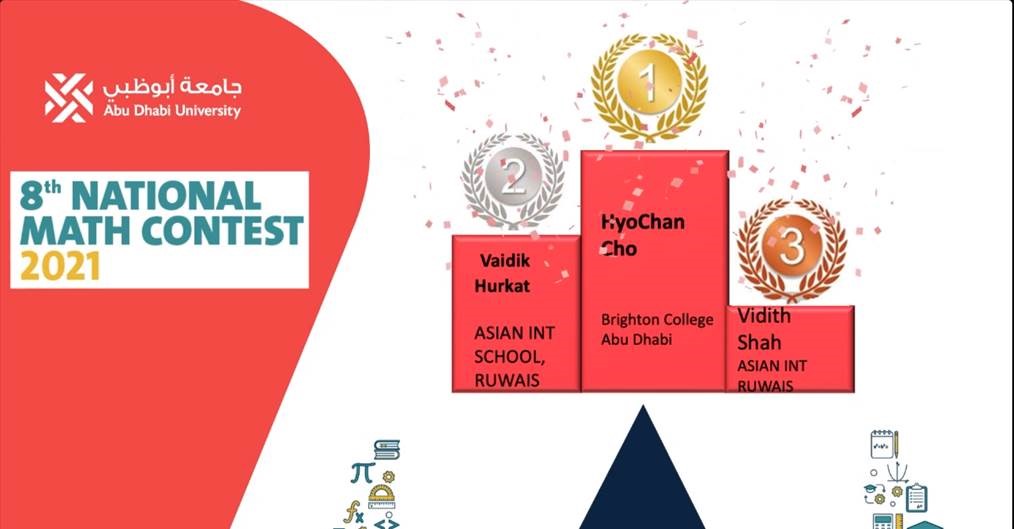 The 8th annual National Mathematics Competition organized by the College of Arts and Sciences at Abu Dhabi University (ADU) was held virtually earlier this month. The virtual event saw the participation of over 500 high school students representing 400 schools from all around the UAE compete for the top three places.
The competition aimed to challenge students by utilizing their critical thinking and analytical skills to solve complex mathematical problems creatively. It consisted of two rounds which focused on calculus, logic, probability, algebra, and geometry. ADU hosts this annual competition with the goal of preparing 11th and 12th graders for the challenge of being university students by allowing them to encounter problem solving with out of the box thinking.
Professor Thomas, Provost of Abu Dhabi University said: "Abu Dhabi University has always been a creativity hub that encourages students to challenge their minds and showcase their intellectual capabilities. Here at Abu Dhabi University, we focus on providing all the resources needed to give the UAE's young minds the encouragement to pursue promising careers and to feel empowered and capable of any challenge that comes their way. ADU strives to spread knowledge and utilize experiences to assist the academic communities in the region through several initiatives which include organizing multiple annual academic activities including the 8th annual National Mathematics Competition."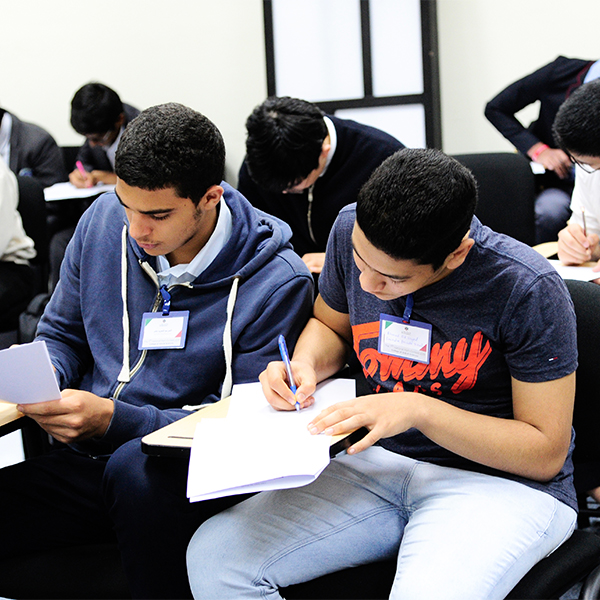 After a fierce competition amongst more than 500 students in the first round, 20 students were qualified to the second and final round of the competition. Brighton College Abu Dhabi took home the 1st place spot while Asian International School, Ruwais won both 2nd and 3rd place. The winners were awarded with Apple Store vouchers ranging from AED 2,000 to AED 5,000 redeemable at any Apple Store around the UAE.
Dr. Sreethi Nair, Dean of Abu Dhabi University's College of Arts and Sciences, said: "I was happy and proud to announce the winners of the National Mathematics Competition this year. Nobody is losing here; all students have all successfully participated in the competition and this was a great experience. We are looking to keep providing school students with more opportunities in the future."
The 2021 National Mathematics Competition is aligned with the mission of ADU aimed at identifying student's superior skills, talents, abilities, and capacities. The event is one of several initiatives undertaken by ADU to promote mathematics as an essential and fundamental discipline for a broad-based education and a fundamental component for the majority of the degree programs offered at ADU.