At Abu Dhabi University (ADU) we are committed to providing the best possible support for all of our students. We also recognize the vital role you, the parent, play in advising, reassuring and supporting your son or daughter during their time preparing for and then experiencing university life.
To help you do this we have prepared a range of information, which is designed to answer any questions you may have about ADU.
Offering over 45 undergraduate and postgraduate programs
About ADU
Our journey began in 2003 with the launch of Abu Dhabi University's College of Business and College of Arts & Sciences in Abu Dhabi and Al Ain. 2007 saw the addition of the College of Engineering, now the largest in the UAE, with the College of Law expanding the University's portfolio in 2016.
With four Colleges offering over 45 undergraduate and postgraduate programs, campuses in Abu Dhabi, Al Ain, Dubai and Al Dhafra Region, and multiple affiliations with globally renowned institutions, a UAE-wide, truly international quality education is guaranteed.
Accredited by the UAE Ministry of Education
Quality at ADU
Abu Dhabi University is accredited by the UAE Ministry of Education and the Western Association of Schools and Colleges (WASC). In addition, our College of Business is both EQUIS and AACSB accredited, making it among the top 1% of business schools globally.
At a program level, our College of Engineering has received international accreditation from the world-renowned ABET for many of its engineering programs, and the Bachelor of Architecture has received Part 1 validation from the Royal Institute of British Architects (RIBA).
ADU is also accredited and recognized across five of the Gulf Cooperation Council (GCC) countries, as well as Jordan, Syria and Turkey. To read more about our accreditations click here.
Our Programs
What We Offer
At Abu Dhabi University we run programs at both undergraduate and postgraduate level, as well as academic programs for Military Colleges.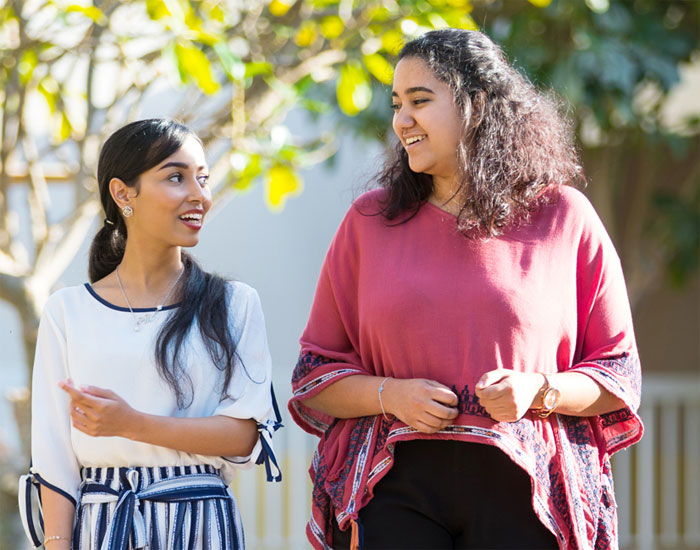 Accredited and recognized
Program Finder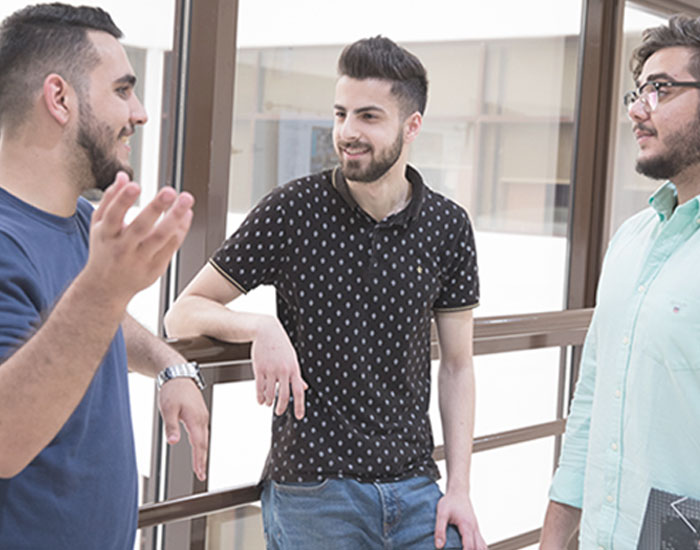 Globally renowned institutions
Postgraduate Programs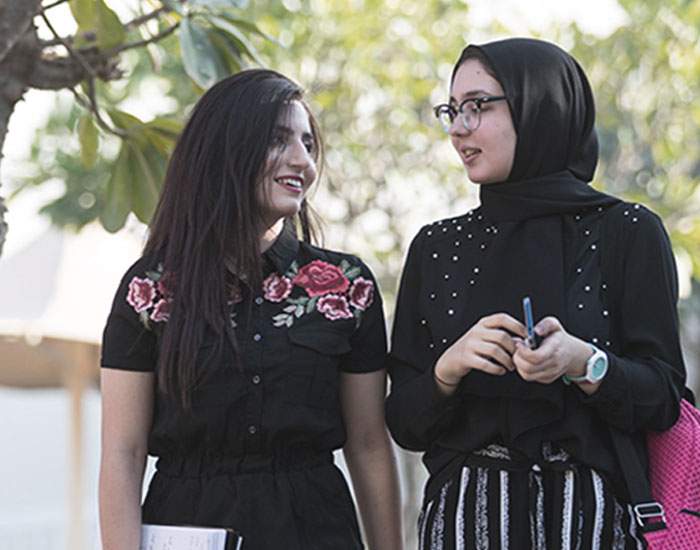 Globally renowned institutions
Undergraduate Programs
Competitive fees
Tuition fees
We know that, as well as quality, the issue of tuition fees is of high importance to parents. We assure you that our fees are competitive and also provide great value for money. Fees are based on College and/or Department classification as opposed to the course classification or level. Tuition rates for undergraduate programs vary from the tuition rates for postgraduate programs.
When preparing your university budget, it is important for you to know that the costs of books and supplies are not included in the tuition fees. There will also be other additional costs to factor in.
Empowering outstanding students
Scholarships and Financial Aid
Abu Dhabi University is dedicated to empowering outstanding students and inspiring them to pursue their educational objectives. We consider it an important national duty to provide equal opportunities for students interested in pursuing higher education and enable them to proactively contribute to society regardless of their financial situation.
The scholarships offered by Abu Dhabi University are divided into five main categories as follows:
His Highness Sheikh Hamdan Bin Zayed Scholarship

Chairman's Scholarship

University Scholarship

Academic Scholarship

Athletic Scholarship
Discover different cultures
Campus Life
As a parent, you will naturally be concerned about the welfare of your son or daughter outside of the classroom. Please rest assured that our campus life offers fantastic opportunities to discover different cultures, meet new people, and establish life-long friendships.
ADU offers a multitude of extra-curricular activities and events. Our aim is to ensure that your child's university journey is well-rounded – and a vibrant social life through involvement in ADU clubs and events is important for the perfect study/life balance. Becoming involved in organizing events, clubs and activities will also provide your son or daughter with valuable new skills, both business and interpersonal.
Majority of our programs are delivered and examined in English
English Language requirements
As the majority of our programs are delivered and examined in English, it is essential that the English language skills of all our students are at the required minimum level.
All students applying for admission to ADU will need to demonstrate the required level of proficiency in English through one of the following tests.
Proficiency requirement
Required level of proficiency:
The International English Language Testing System (IELTS) is an English language test jointly administered by the British Council, IDP: IELTS Australia and Cambridge Assessment English.
This Test of English as a Foreign Language (TOEFL) is a standardized test to measure the English language ability of non-native speakers.
This is the Emirates Standardized Test (EmSAT), a national system of standardized computer-based tests, based on United Arab Emirates national standards.
The TOEFL or IELTS tests should have been taken no more than two years and EmSat exam is valid for 18 months prior to admission to Abu Dhabi University. Please click below to know the minimum required scores in these tests.
Stress-free as possible
Applying to ADU
We are here to help your son or daughter with every aspect of the application process, making sure it is as stress-free as possible. Applications can be made in person at any one of our four campuses although most people prefer to apply online in this digital age.
Here is what needs to be done to apply to Abu Dhabi University:
Around the world
International students
We welcome applications from students from educational systems around the world whose secondary school certificates are recognized by the UAE Ministry of Education. If your son or daughter is new to the UAE, we will help them with accommodation, arrange a student visa and be their sponsor if they do not have a family member or other sponsor in the UAE. We will even pick them up from Abu Dhabi airport.