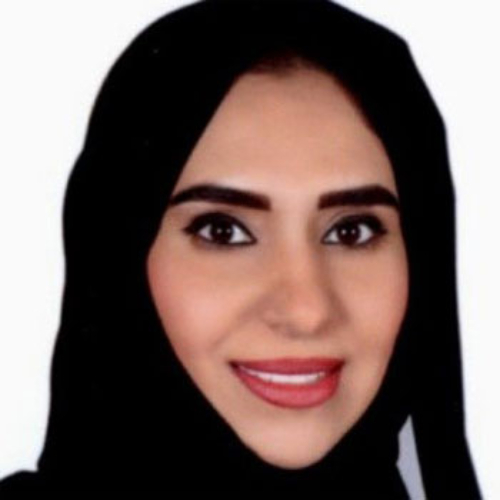 H.E. Dr. Huda Al Matroushi is a member of the Emirates and Abu Dhabi Businesswomen Council, owner and Chairperson for Ancestors Heritage Factory, and a partner in food and beverage firms Saj Al Feerej, Chocolate Republic, Salad Boutique, and BaeetOmai. She is also the founder of Emarat al Mutakamela for retired people.
Dr. Al Matroushi started her career in the public relations and corporate communications division and then diversified to the position of Corporate Excellence Division Manager. She is Chairperson of the Sports and Recreation Committee and a member of the Tender Board. She serves in a number of roles at various governmental entities, including but not limited to: Member of Board of Trustees at ADNOC Schools, Board Member of Abu Dhabi Businesswomen Council, Emirates Businesswomen Council, Board Member of UAE Fencing Group as the first Emirati holding the role of General Secretary, Member of the Olympic Strategic Committee, Chairperson for the Asian Women's Federation, and Board Member at the Dubai Police Academy.
Dr. Al Matroushi published a book in 2014 titled 'Thank You Khalifa' to express her gratitude for the support and pioneering efforts of His Highness in empowering and unleashing the potential of national women to higher responsibilities and roles.