Abu Dhabi University's College of Business offers a wide range of undergraduate and postgraduate programs to build and enhance your business, management and leadership career.
Our College of Business is both EQUIS and AACSB accredited. Only 1% of business schools worldwide have this double accreditation.
College of Business
Dean's Message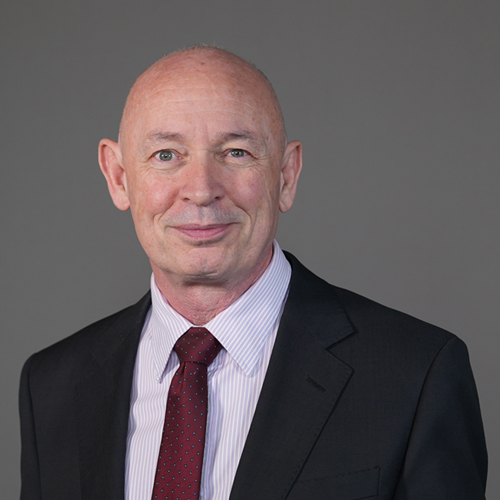 Welcome to the College of Business at Abu Dhabi University
The College of Business (COB) is an internationally recognized business school accredited by the Association to Advance Collegiate Schools of Business (AACSB) and the European Foundation for Management Development (EQUIS). Our programs are accredited by the Ministry of Education's Commission for Academic Accreditation here in the United Arab Emirates (UAE).
Abu Dhabi University is a young, dynamic university, consistently ranked among the best in the Arab region (27th in QS World University Arab Rankings). The QS rankings also place us within the world's top 150 universities under 50 years of age.
The College curriculum is informed by local and international business leaders to ensure that it remains relevant to the contemporary work environment. We continually review and improve our program and course portfolio to provide our students with innovative and engaging learning experiences that reflect the current and emerging priorities of industry, government, and the professions.
Our commitment to our students includes research into the scholarship of teaching and learning that enhances student support programs and allows our students to reach their academic potential. This student-centric philosophy includes creating international study opportunities in Australia, Brazil, France, Ireland, South Korea and the United Kingdom. Students can also elect to enroll in joint degree programs with Queensland University of Technology or Monash University (QS world rank 55).
We select our highly qualified faculty from some of the world's most prestigious universities. They advance student learning by creating a learning environment that bridges the gap between business theory and industry practice. Real-world examples include our Bloomberg trading floor, business simulations, local and international industry case studies, and authentic industry-based assessments. Our research extends our industry orientation, and we collaborate locally, regionally, and internationally to conduct high impact research focused on current and emerging business challenges. This continual engagement with our multiple industry connections allows us to deliver up-to-date specialist knowledge to ensure our students develop the skills, values, and mindset required to meet the current and future needs of industry and enter the workforce with confidence.
Whether you join us for an undergraduate, master's, or doctoral program, I am confident that you will find the College of Business an exciting and supportive learning environment. It is my privilege to welcome you to our College - my colleagues and I are committed to your success.
Professor Barry O'Mahony
Dean, College of Business
Globally diverse and accomplished academics
Why choose College of Business?
The College of Business (COB) at Abu Dhabi University offers its students quality undergraduate and postgraduate programs and a range of specializations to choose from. With flexible admission dates and routes to gain professional certifications, you will be well on track to advance your career.
Our instructional strategy uses blended learning and a flipped classroom approach, reversing the traditional learning environment and incorporating simulation games, case studies, and projects with facilitating lectures. To build a culture of innovation in teaching and research, we use our state-of-the-art Innovation Center for guest lectures, skill-building workshops, and seminars.
Our faculty come from around the world and are experienced business practitioners and academics renowned in their research fields. The annual publication of university rankings by Quacquarelli Symonds (QS) ranks our faculty third globally in the international faculty indicator. COB is also the only business college in the region to achieve both EQUIS and AACSB international accreditations. Only 1% of business schools worldwide have this double accreditation.
According to a report published in the Financial Times in 2016, 96% of chief executives who attended business schools attended an AACSB-accredited business school. We invite you to aspire to become one of them by joining us in the College of Business and the ADU community.