Abu Dhabi University Launches New Innovative Student-centric Website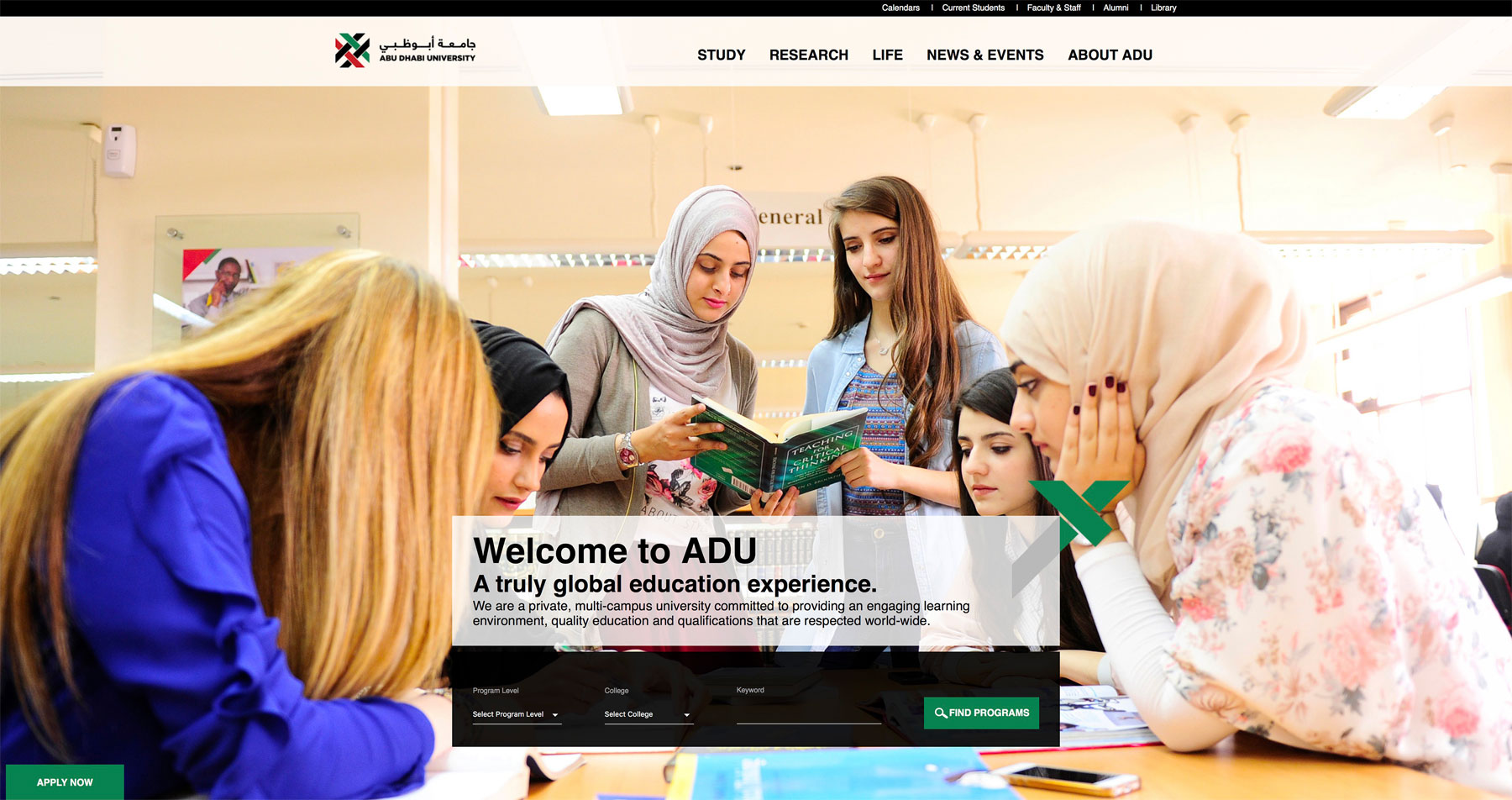 Abu Dhabi-UAE: 23 July, 2018 – Abu Dhabi University (ADU), an internationally recognized academic institution for quality education and applied research, today announced the launch of a brand-new innovative and student-centric website.
Sporting a user-friendly browsing interface, the new website was designed to factor in the needs of current and prospective students. In addition to advanced functionality, its cutting-edge content management system (CMS) provides a secure and flexible solution for users with a powerful search engine function that enables quick access to fresh, relevant content.
The move aligns with ADU's aim of providing a world-class educational experience as it continues to expand to meet the needs of the UAE economy. In 2018, the University has marked several milestones, such as the addition of innovative technology-based degree programs to its portfolio, the opening of its teaching center in Al Dhafra and the recent announcement of an AED300 million investment in a new Al Ain campus.
Speaking on the launch of the website, Dr Waqar Ahmad, Chancellor of ADU, said: "In this technology-driven age, standing still is not an option. At Abu Dhabi University, we are continually looking for ways to step up our performance and better benefit our students. As part of this priority, we work to enhance our systems and processes on a regular basis. Our commitment to improving the student experience is an integral part of our contribution to the UAE's National Strategy for Higher Education 2030."
He added: "We consulted extensively with faculty, staff and students across colleges and departments to ensure that the new website is relevant and presents ADU in a way befitting its status as a leading and world-renowned UAE university. We thank all members of the ADU community that contributed to this project.
"Furthermore, we look forward to starting work on phase 2 shortly that will focus on further upgrading the content of the website, as well as very importantly, developing a translated and revamped version in Arabic."
The new website can be accessed on www.adu.ac.ae.