Abu Dhabi University Hosts Children from Dar Zayed Family Care at its Al Ain Campus
Abu Dhabi University (ADU) warmly welcomed 26 children from the Dar Zayed Family Care (DZFC) to its Al Ain campus. The event, known as 'Kahatein - which means showing affection to the orphans
Abu Dhabi, United Arab Emirates, 10 June 2019: Abu Dhabi University (ADU) warmly welcomed 26 children from the Dar Zayed Family Care (DZFC) to its Al Ain campus. The event, known as 'Kahatein - which means showing affection to the orphans - was organized as part of the university's Year of Tolerance initiatives. The objective is to engage with the community, promote inclusivity and spread a positive message of acceptance.
ADU hosted a day of fun-packed activities for orphaned and abandoned children from DFZC, and featured a series of kids' entertainment including drawing, painting, and a bouncy castle. Children were also treated to a magician show, face painting, mascots and fun games such as puzzles, a ball race, 'pyramid drop', and finally the egg-and-spoon relay and sack race. The event served children with complimentary appetizing treats including popcorn and cotton candy, concluding the evening with a dinner.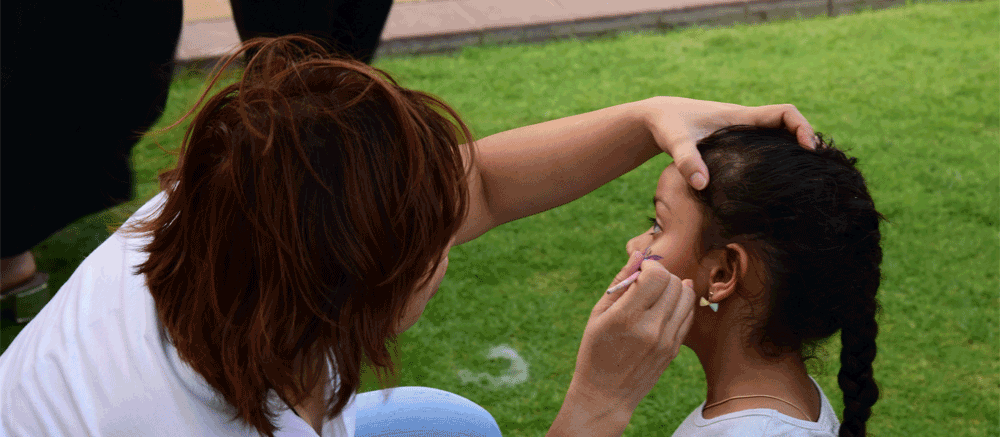 The event was attended by more than 50 comprising of faculty, staff and volunteering students who came together to make the children's day-out at ADU truly memorable.
The event was sponsored by Malabar Gold and Starbucks.