ADU Initiates Student Chapter with Institute of Management Accountants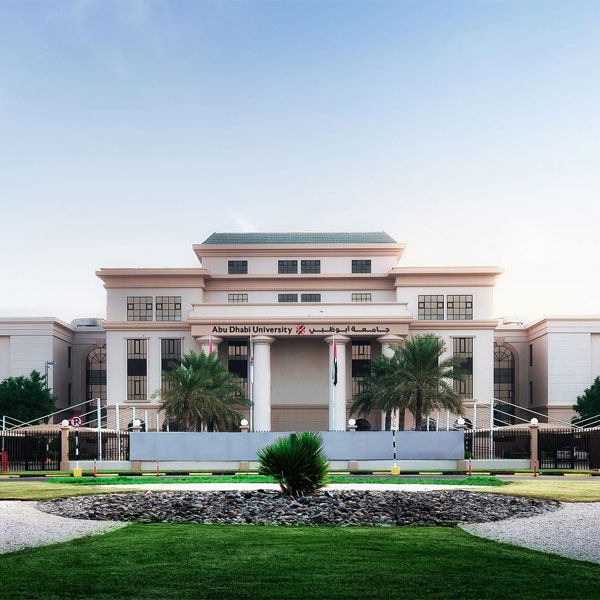 ADU announced today the signing of a Memorandum of Understanding with IMA® (Institute of Management Accountants), one of the largest and most respected associations focused exclusively on advancing and bridging the skills gap of the management accounting profession around the world.
The MoU sees ADU become one of the first universities in the region to develop a student chapter with the support of IMA to boost knowledge sharing whilst raising awareness of the CMA® (Certified Management Accountant) certification. Through this agreement, ADU seeks to support its students in acquiring professional certifications, such as IMA's CMA, which complement their academic studies at the university and prepare them for their professional careers. Certification programs of the sort provide an advanced-level assessment for accounting and finance professionals in business with extensive focus on financial reporting, planning, performance and control, and financial decision-making.
Commenting on this collaboration, Prof. Waqar Ahmad, Chancellor of ADU, said: "Abu Dhabi University is dedicated to the intellectual development of individuals who will graduate to be leaders, making a positive contribution to national and global betterment and prosperity. We are delighted to be working alongside IMA to achieve our common objective of providing a holistic education experience. Ultimately, we endeavour to empower budding professionals to pursue globally relevant qualifications which will undoubtedly enhance their future career prospects."
Hanadi Khalife, senior director of MEA and India operations at IMA, highlighted the institute's global commitment to bridging the skills gap through ongoing initiatives which drive value to young aspiring professionals and said, "With automation and digital transformation continuously impacting the finance and accounting profession globally, we believe it is our duty to ensure that the continuous learning and information we have access to be shared with the people who will be leading organizations in the future. Arming them with knowledge of not only best, but also current and relevant, practices is key to ensuring that they are able to not only hit the ground running in their professional careers but to thrive in their future roles. We look forward to a successful collaboration with ADU and are confident that this initiative will present tremendous benefits to their students and the overall profession in the region."
"This collaboration is a great investment in our students, reflecting ADU's proactive role in harnessing their academic talents. The university will be creating a student chapter with the support of IMA to enhance the knowledge and awareness of IMA and CMA, making it one of the first in the region to carry out such an ambitious program," added Prof. Ahmad.
In line with the agreement, IMA has committed to providing CMA scholarships to the top ten distinguished ADU students from all specializations within the university. Furthermore, IMA and ADU will be working together to support and enhance various research programs for faculty members.