ADU's Mechanical Engineering Students Triumph at The 15th Edition of The Steel Challenge Championship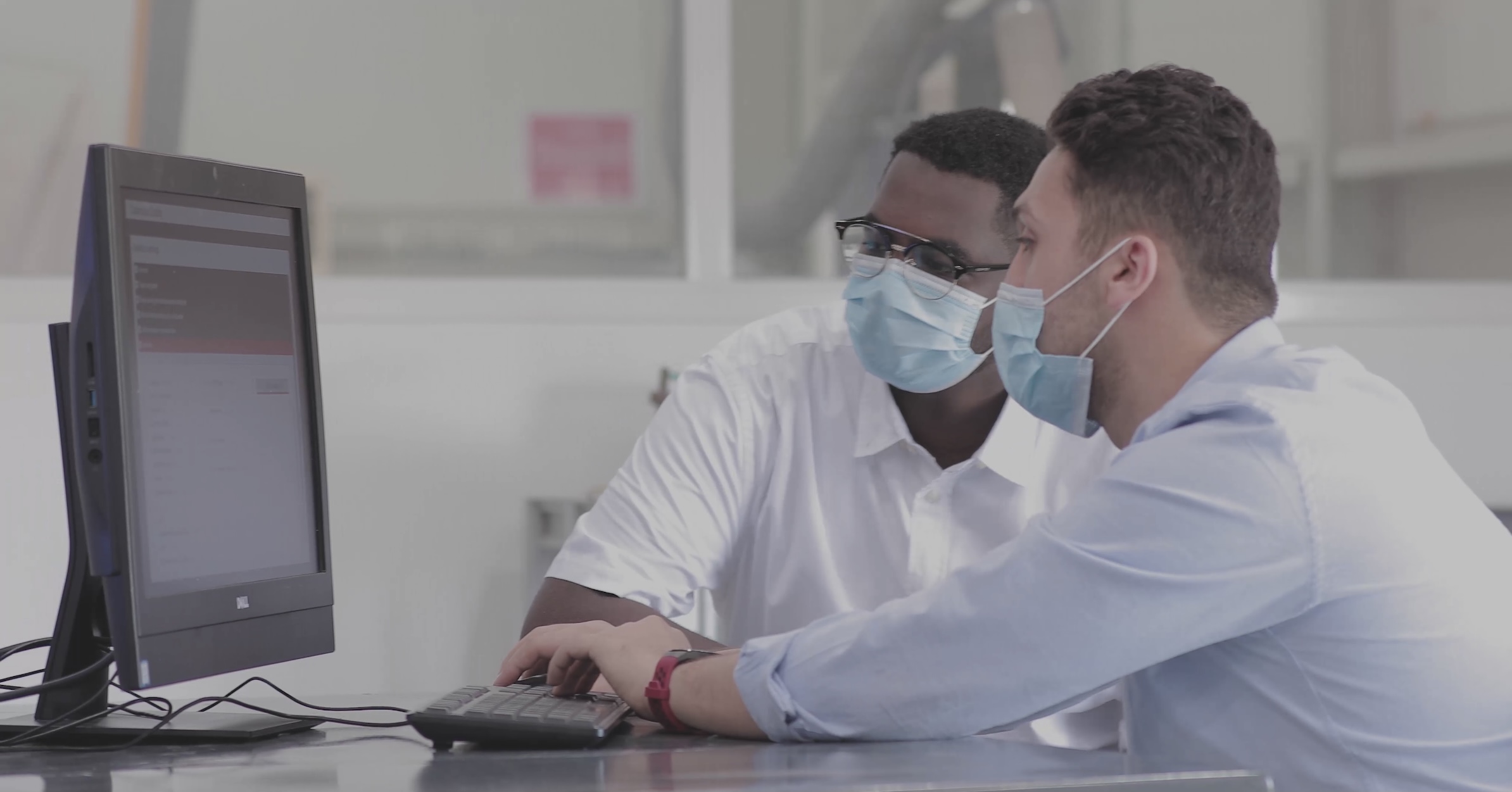 Abdelrahman Gomma and Ahmed Elkhawad, placed first and third respectively.


Two Mechanical Engineering students from ADU's College of Engineering have emerged as winners at this year's Steel Challenge Championship, making ADU the first university in the Arab region to win the 15-year long regional Championship. This year's championship was held on 25th November 2020 and was organized by Steel University - World Steel Association Brussels, Belgium and sponsored by Emirates steel.
The contest is a long-term initiative by the global steel community that allows students and industry professionals to connect, collaborate and exchange ideas. Participants from over 50 companies and 90 educational institutions took part in the Championship with the ADU team facing formidable competition against other students from 27 countries. 45 ADU students from ADU's College of Engineering took part in the championship and after 24 hours of intense competition two of those students, Abdelrahman Gomma and Ahmed Elkhawad, placed first and third place respectively. Both are Mechanical Engineering students. As the winner of the regional championship, Abdelrahman Gomma qualifies to participate in the World Championship, where he will compete against the four winners from the other global regions.
Dr. Mohammad Alkhedher - Department Chair and Associate Professor of Mechanical Engineering


Commenting on his win Abdelrahman Gomma said: "I am so excited and proud to have represented ADU at the Steel Challenge Championship this year. This win means a lot to me and taking part in the competition has been beneficial. Steel simulations have helped us explore the workings of the steel and allowed us to visualize the steel making process in real life. The challenge was both interesting and informative as it delivered the concept of steelmaking in a very interactive and exciting way to students. Moving forward, I hope to continue learning to become a great contributor to the global steel industry."
Abu Dhabi University grants scientific research opportunities that cultivate innovation and creative thinking amongst its students. It aims to equip them with the right tools and resources necessary to attain academic success and have a well-rounded academic experience through a wide range of internationally accredited programs, state-of-the-art facilities, vibrant social environment, and platforms that nurture critical and analytical thinking.