ADU and Emirates Red Crescent Launch 'Iqra'a – Giving the Gift of Education' Initiative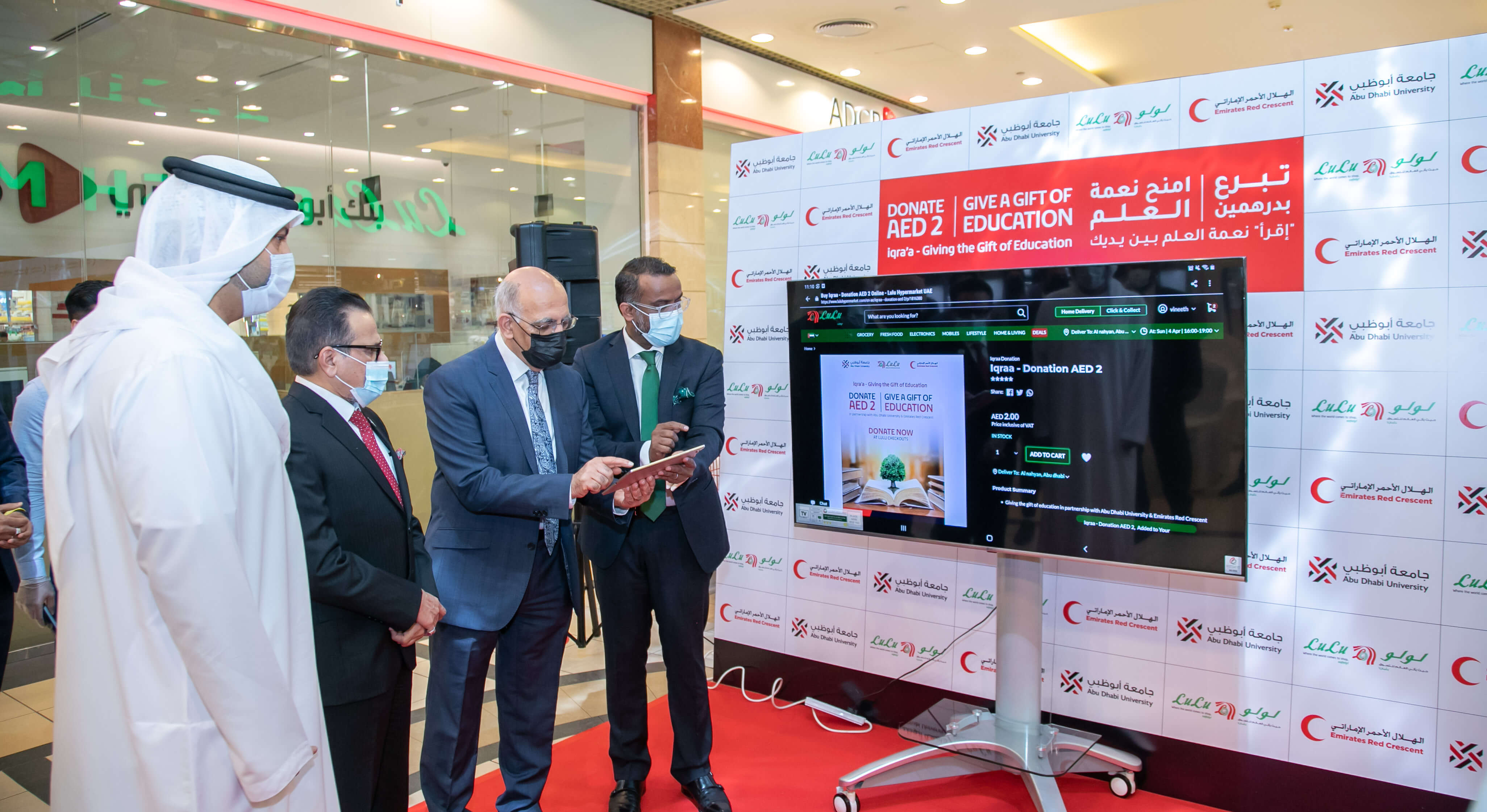 ADU launched a new initiative, 'Iqra'a – Giving the Gift of Education' in collaboration with Emirates Red Crescent and Lulu Group International. The initiative aims to support 300 eligible students to pursue their academic career at ADU through a crowdfunding campaign under the umbrella of the Emirates Red Crescent in partnership with Lulu Group.
The initiative seeks to drive donations through Lulu Hypermarkets across the UAE and is set to run from the 4th of April till the end of July 2021. All proceeds will go to eligible students to help them complete their studies at ADU, especially during this challenging period. Students' cases will be examined by a special committee at ADU based on the criteria and guidelines set by the Emirates Red Crescent.
In line with the three parties' efforts, the initiative seeks to contribute to further boosting the education's development process in the UAE and support charitable causes to carry on the eternal legacy of the late Sheikh Zayed bin Sultan Al Nahyan, "may Allah rest his soul in piece", and follow in the footsteps of His Highness Sheikh Khalifa bin Zayed Al Nahyan, President of the UAE.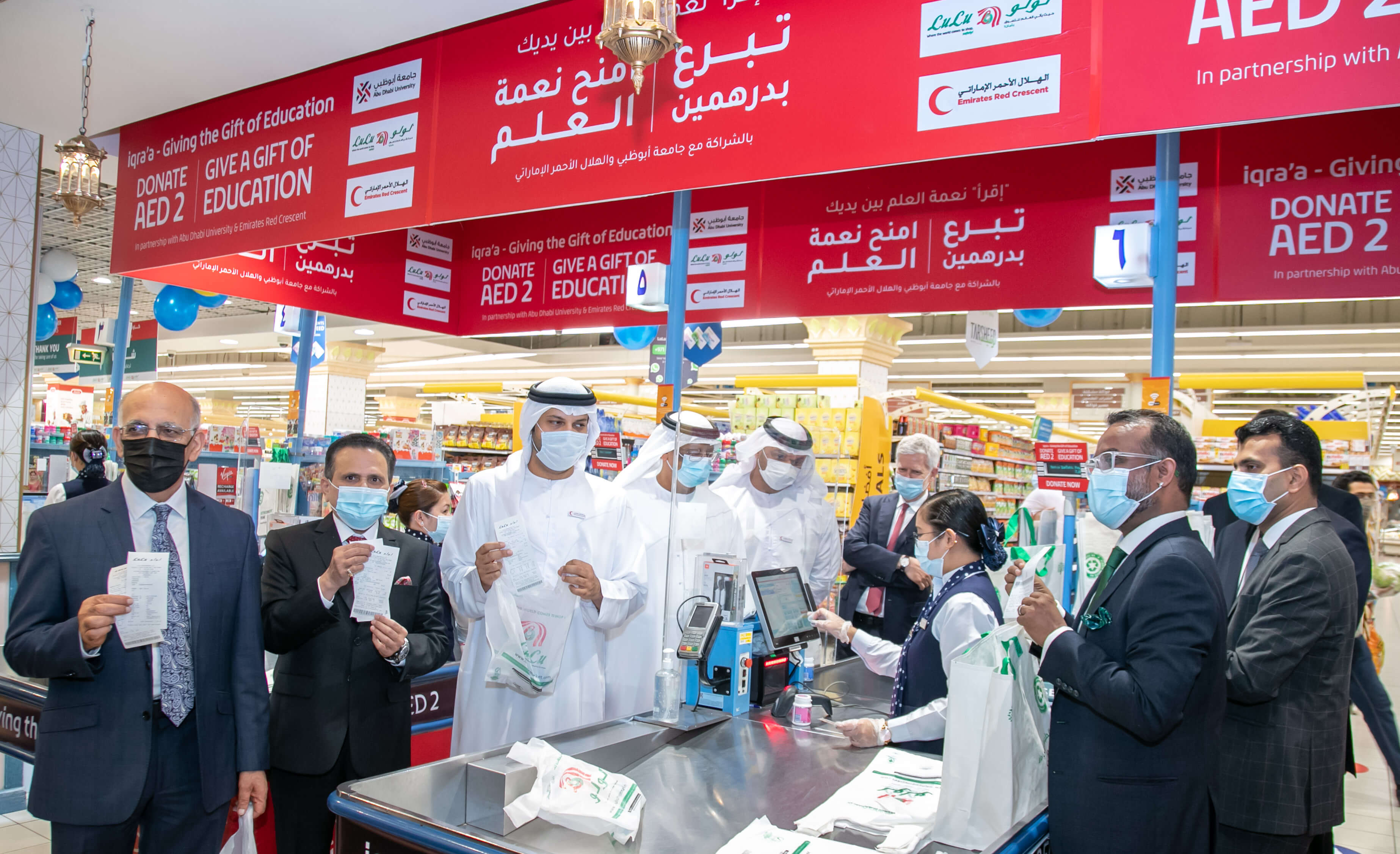 His Excellency Dr. Ali Saeed Bin Harmal Al Dhaheri, Chairman of the Board of Directors of Abu Dhabi University, commented: "Following the footsteps of our founding father, the late Sheikh Zayed bin Sultan Al Nahyan, we strive at Abu Dhabi University to enrich the values of community cooperation and solidarity. Through this fruitful partnership that brings us, Emirates Red Crescent and Lulu Group International together, we continue our endeavors to provide financially challenged students with access to academic programs to ensure they continue their academic path without halt or delay and obtain a prestigious university degree that enables them to enter the labor market and contribute to the development and prosperity of our country."
"We are proud to evolve the role of our corporate social responsibility to foster qualified future graduates with the support of Emirates Red Crescent and Lulu Group International. This partnership will help students benefiting from the initiative embark on a bright future by easing their financial burdens, especially in light of this global crisis."
From his side, His Excellency Dr. Mohammed Ateeq Al Falahi, Secretary-General of the Emirates Red Crescent, underscored that the 'Iqra'a – Giving the Gift of Education' initiative in partnership with Abu Dhabi University and Lulu Group International, reflects ERC's vision to weave successful and fruitful partnerships with the country's vital sectors to tailor its strategy and align all social development efforts towards supporting humanitarian issues, and contribute to reinforcing the country's efforts, especially in the field of education.
He highlighted that the initiative opens wider horizons for cooperation ties between ERC, Abu Dhabi University and Lulu Group International, through joint projects and integrated programs that meet their aspirations in promoting the education process in the country. He stated that the initiative is considered a great breakthrough for students who face difficulty in completing their academic journey due to their financial and social conditions, and seeks to foster qualified individuals and future leaders who are ready to embark on their careers and enter the labor market with the required skills and knowledge.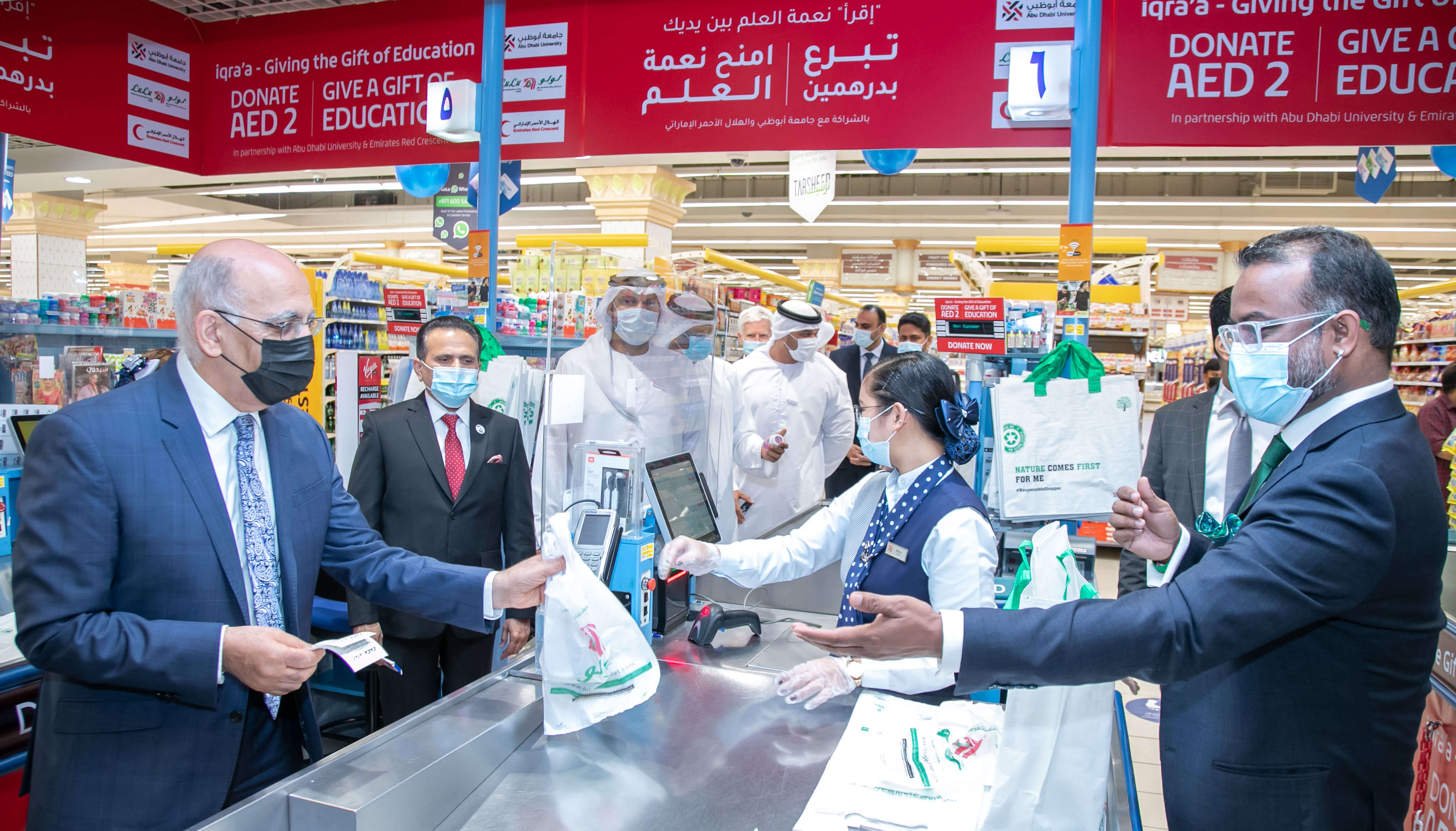 Al Falahi mentioned that Abu Dhabi University and Lulu Group International have been long standing partners of ERC for many years. He also praised the role that Abu Dhabi University plays in carrying out its societal responsibility and supporting the development process of higher education in the country and improving its outputs.
Mr. Saifee Rupawala, CEO of LuLu Group, shared: "We are honored to be a partner of ADU and ERC in launching this unique and noble initiative during the holy month of Ramadan. We, at LuLu Group, have always been very active in the CSR sector with many humanitarian & charitable projects in association with organizations such as Emirates Red Crescent, not just in UAE but around the world. We are very positive that Iqra'a initiative will get massive support from the community so that less-privileged students can get world-class education." Members of the community who wish to contribute can visit any of Lulu Groups' hypermarkets and make a donation starting from "AED 2.00" or reach out directly to …... via …….
Since its inception, Abu Dhabi University has extended its support to students, exceeding the value of AED 150 million, through a series of student programs and grants such as, H.H. Sheikh Hamdan Bin Zayed Scholarship, Chairman's Scholarship, University Scholarship, Academic Scholarship, Athletic Scholarship, Alumni Scholarship, Merit-based Graduate Scholarship, and Family Tuition Waiver.