ADU Recognized as Beta Gamma Sigma's 2021 Outstanding Gold Chapter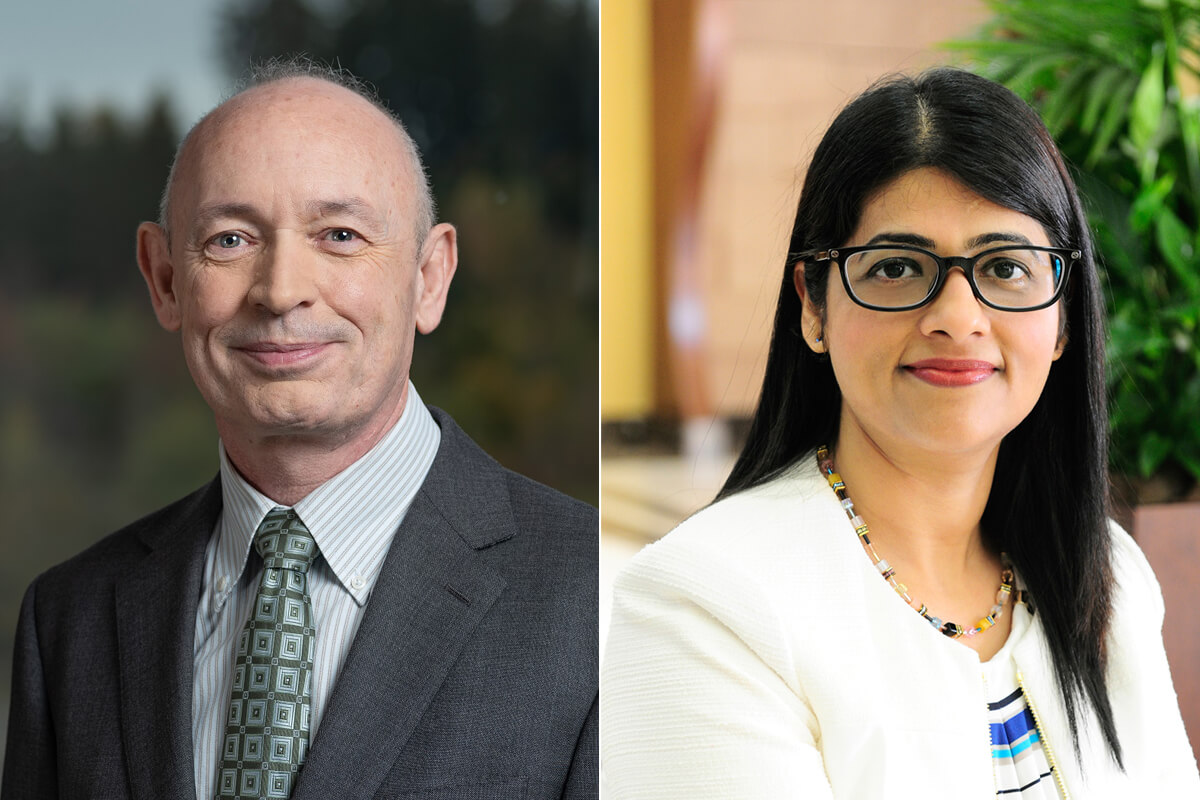 ADU has been recognized the winner of Beta Gamma Sigma's 2021 Gold Outstanding Chapter Award. Under the auspices of its College of Business, ADU's BGS chapter was selected out of more than 615 global chapters, found in AACSB-accredited schools in 38 countries.
The purpose of this award is to acknowledge excellence in business programs established by internationally recognized academic institutions that host a BGS Chapter. In addition to being recognized by the BGS Society at a variety of international events throughout the year, ADU will also receive a scholarship from BGS that will be awarded to an outstanding business student.
Commenting on the announcement, Professor Barry O'Mahony, Dean of the College of Business at Abu Dhabi University, said: "As one of the largest providers of quality business education in the UAE, the College of Business is continually reviewing and improving its programs and course portfolio to provide our students with innovative and engaging learning experiences that reflect the current and emerging priorities of industry, government, and the professions.
"We are filled with great pride to see ADU's College of Business being recognized once again as the winner of Beta Gamma Sigma's 2021 Gold Outstanding Chapter Award. This is a testament to the true strength of our academic programs that comes from the contributions of our faculty and staff, and our commitment to deliver up-to-date specialist knowledge to ensure our students develop the skills, values, and mindset required to meet the current and future needs of industry and enter the workforce with confidence." He added.
Each year, Beta Gamma Sigma recognizes its most outstanding chapters at the Gold, Silver, Bronze, and Best Practice levels. These awards are merit recognitions presented to chapters who participate in a variety of chapter and Society activities and exemplify outstanding commitment to the mission of Beta Gamma Sigma.
Due to ADU's efforts, the BGS Society has awarded its BGS chapter multiple global accolades since the chapter's inception in October 2015 under the leadership of Prof. Fauzia Jabeen, Chapter advisor of BGS-ADU Chapter. Prof. Fauzia pointed out that the College of Business at Abu Dhabi University chapter also won Beta Gamma Sigma's 2018 Gold Outstanding Chapter Award and 2020 Bronze award. The Chapter's success over the years has been repeatedly recognized by BGS globally, and the awards received in both 2018 and 2020 demonstrate the ongoing and continuous success of the BGS-ADU Chapter. As part of its commitment to advancing the visibility and reputation of the Beta Gamma Sigma honor society, the College of Business at Abu Dhabi University has also implemented student-centric activities such as the Distinguished Speaker Series, Guest Lecture Series, Mentorship Program, BGS Gives Back, and an Executive Shadowing Program.
Established in 1913, BGS is an international honor society which operates exclusively for AACSB-accredited business programs. Membership in BGS is highly selective, reserved for top students within the top 5% of business schools around the world. Members of BGS go on to lead—and even create—some of the largest and most successful companies around the globe. Headquartered in St. Louis, Missouri, USA, BGS has inducted more than 830,000 members worldwide since its inception. Its mission is to encourage and honor academic achievement in business, thereby cultivating professional excellence to advance the values of the Society and to serve its lifelong members.