The ADU SMART Learning Center is dedicated to supporting Abu Dhabi University faculty in utilizing inclusive, student-centered, and evidence-based learning and teaching practices and in effectively delivering ADU colleges' online courses and programs.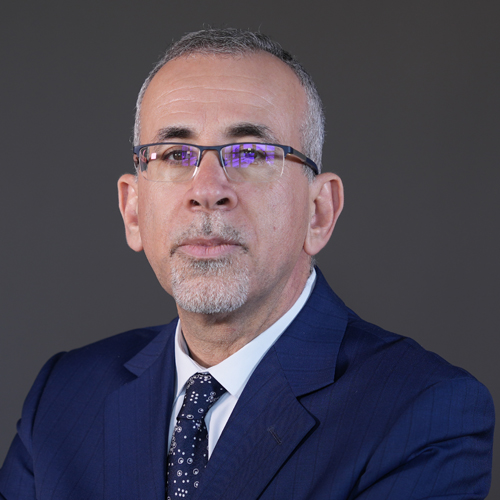 Greetings from the Director
Welcome to the ADU SMART Learning Center.
The Center is dedicated to providing ADU faculty with the information, resources, training, and support they need to succeed in today's higher education environment and assisting ADU colleges in developing and implementing online programs and courses.

It offers a wide range of services to Abu Dhabi University faculty and instructors, focusing on the best pedagogical practices and teaching strategies in higher education - a hub of innovation, collaboration, and scholarship to improve learning environments and maximize long-term student success.

The ADU SMART Learning Center strives to strengthen the spirit of collegiality, professionalism, and collaboration that runs through our institution. It gives ADU faculty the ability to provide an exceptional educational experience to all students.
Dr. Mohammad Fteiha, FHEA
Director of the ADU SMART Learning Center

Full-service faculty and academic development center
Vision
The vision of the Center is to advance smart learning curriculum, delivery, technology, practices, and research in the MENA region.

Develop strong and sustainable research programs
Mission
The mission of the Center is to promote outstanding teaching and effective learning at ADU, creating a learning and teaching environment that supports student success. In addition, it works to promote the use of evidence-based educational strategies proven to foster learning and improve academic outcomes for students.
The mission is achieved through:
Assisting and serving the entire ADU community
Facilitating the advancement of teaching by focusing on applying pedagogical approaches
Promoting reflective practices
Providing support for individual faculty members
Sharing views, experiences, research, and the practice of pedagogy
Promoting and endorsing scholarship on teaching and learning at a college level
Supporting colleges in developing online programs and courses
Offering a PG Certification Program in Teaching in HE

Strategic Goals
SG1: Support the colleges in developing online programs/courses accredited by CAA and meet international standards.
SG2: Promote teaching excellence by fostering a culture of academic excellence, providing access to effective educational technology, and professional development opportunities for ADU faculty.
SG3: Enhance student engagement and learning experience through e-learning, digitalization tools, and practices.
SG4: Apply updated and effective policies, procedures, tools, continuous improvement, and related documentation to ensure quality online programs and services

Focus areas
Student and Faculty Experience
eLearning Programs
Certification Programs